You will need a GlocalMe WiFi hotspot to use the data plan. Not having one? Buy Now!
Tips:
1. Voucher code for the data plan will be sent via email within 24 hours.
2.  Please redeem the voucher code on GlocalMe App within 365 days.
How to Redeem Your Data Plan?
1. Download GlocalMe App;
2. Go to "Profile", click "Balance";
3. Click "voucher code";
4. Input the voucher code and click "submit";
5. The data package will appear in "packages" in your account.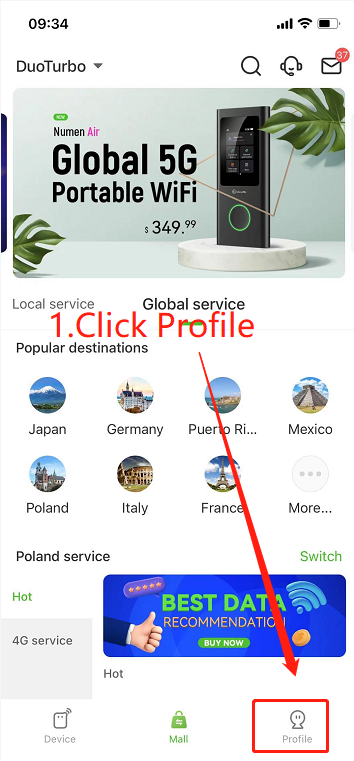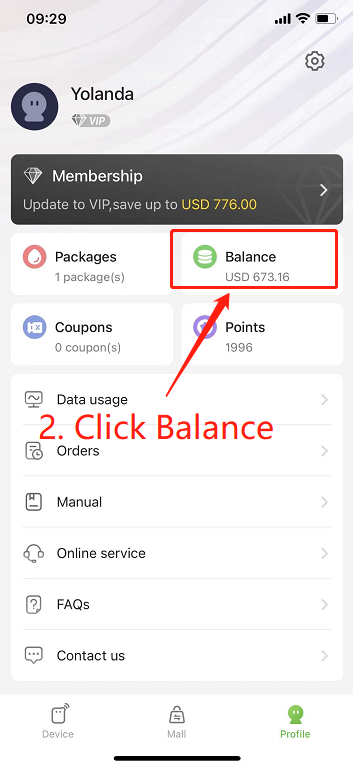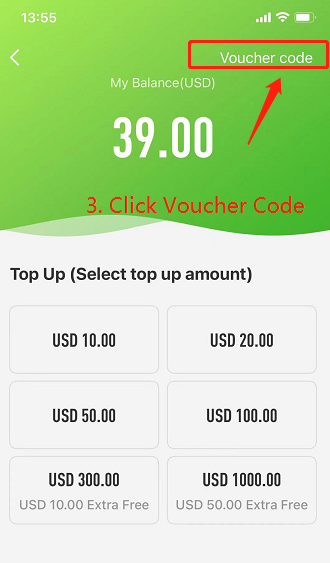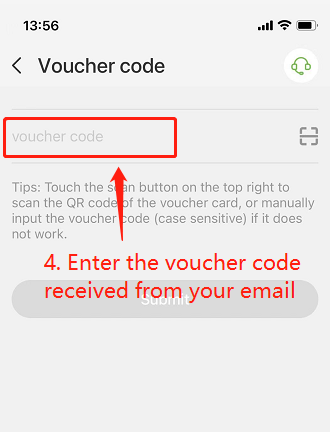 Instructions
* This Package is not available for WiFi Hotspot Devices in Maldives1. Activate Method: This data package will be automatically activated once you start the device at the usable destination. You are reminded to make sure the destination arrival day should be within 90 days after redeemed, otherwise, it will expire with no refund.
2. Validity: This data package will be valid for 30 x 24 hours after activation.
3. Priority: This data package has lower priority than unlimited data package. You can use this data package after exceeding the high-speed data quota of the unlimited data package. The usage priority will be based on purchase date for the same type of package, i.e., the package with the earliest purchase date will be used up first, while the priority of single-region package is higher than regional package. In addition, you can also manually adjust the priority in the mobile APP.
4. Cancellation: The unactivated package can be fully refunded to your account balance within 90 days. However, all vouchers and promotion coupons are not refundable.
Coverage
| | | | | |
| --- | --- | --- | --- | --- |
| Europe | | | | |
| Austria | Germany | Greece | Lithuania | Portugal |
| Aland Islands | Denmark | Croatia | Luxembourg | Romania |
| Belgium | Estonia | Hungary | Latvia | Russia |
| Bulgaria | Spain | Ireland | Monaco | Sweden |
| Switzerland | Finland | Iceland | Netherlands | Slovenia |
| Cyprus | France | Italy | Norway | Slovakia |
| Czech Republic | United Kingdom | Liechtenstein | Poland | San Marino |
| Turkey | Ukraine | Vatican City | | |