Best Tips for Solo Travel in 2022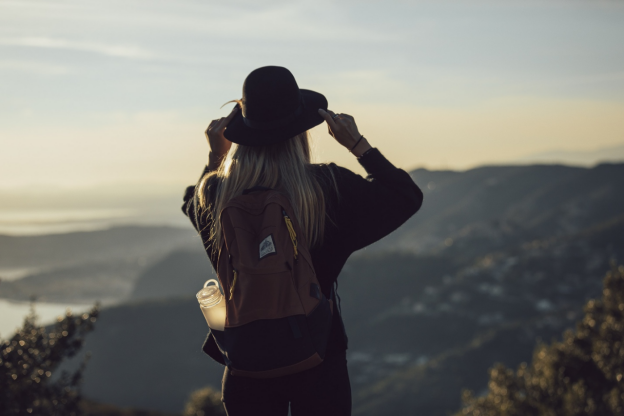 Ever since the coronavirus pandemic broke out, solo travel has changed for good. Being stuck at home or in a different part of the world led to many people changing their habits and trying to find new ways to satisfy their curiosity. Since solo travel provides endless opportunities for growth and adventure, it is important that you travel somewhere new. When you travel on your own, you get to have the best time. There is just so much that you get to learn about yourself. If you are considering solo traveling and feel nervous, you have come to the right place. This post takes a close look at the best tips for solo travel in 2021. So, what are you waiting for? Let's get started.
1. Plan the Trip
Before you make any decision, you first need to plan the trip. Researching and planning the first few days will help ensure that you know what to do and do not get overwhelmed. Try to learn as much as possible about the destination. Plan out where you want to head to make sure that you have an unforgettable experience. It will ensure that you are prepared for what is to come. It will also provide you with the confidence to be alone for a change.
2. Stay in a Hostel or Other Shared Accommodation
Another great solo travel tip that you should consider is staying at a hostel or any other type of shared space. Although hostels might not be for everyone, they allow you to meet other travelers, swap stories and make friends for life. Moreover, you can even expect to easily join a tour while staying at a shared accommodation. You could even eat together with the people you encounter.
Besides, meeting new people after being locked up makes the trip even more interesting. You could even book an Airbnb and become friends with your host who could show you the city. To book the best accommodation, you should read reviews and make a reservation in advance.
3. Select the Destination Wisely
Going on a solo trip requires you to select the destination even more wisely. It will help make sure that you have an enjoyable experience. The fact is that you do not want to deal with a vastly different language, completely unfamiliar situation, or stay in a country that is unsafe. Learn more about the tourism infrastructure of the destination, the culture, language barrier, safety, and the expenses involved. There are many hidden gems worth exploring that you should consider such as Malaysia, Pakistan, Georgia, and Ukraine. Do not forget to do your research about the Covid-19 situation in the country before you include it in your list.
4. Use the Right Apps
Since you will be entirely on your own during your travel, you need to use the right apps for the best experience. There are a few apps that will help you throughout your trip. Hence, you will need to download them prior to the trip and use them. Google Maps is a great place to start as it will enable you to navigate the location. Another app that you should use is Google Translate to overcome communication troubles. Besides this, you should also use Duolingo to learn the language. It supports just about every major language such as German, French, Hindi, Swedish, Arabic, Hebrew, and even Chinese Mandarin. Airbnb and Booking.com are the perfect apps for booking accommodation.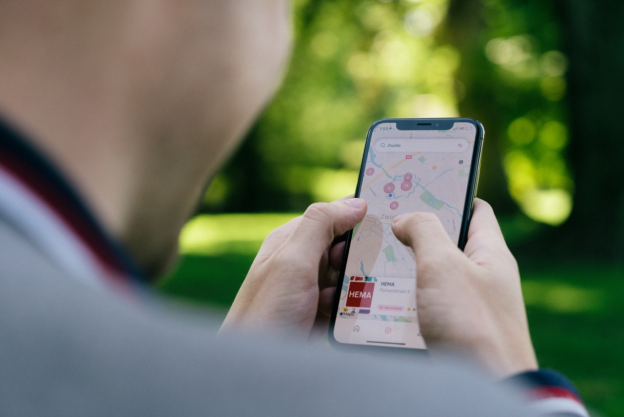 5. Learn to Spend Time Alone
The main reason why you should go on a solo trip is to spend time alone. You must learn to get comfortable with being by yourself. During your travels, you will get time to reflect. While you might find it difficult initially, it will make the trip special. You need to use your time wisely to ensure that you are able to process everything that happens. Therefore, it makes sense to spend your day exploring the beach, living like a local, or just taking yourself out on a dinner date. When you spend time alone, you will notice an increase in confidence and get to learn a lot about yourself.
6. Create a Backup Plan
Since not everything will go as planned, you need to have a backup plan. The truth is that it is difficult to predict the entire trip no matter how much planning you do. Hence, it is best to be over-prepared for solo travel. Carry both physical and electronic copies of all your important documents and avoid taking too much cash with you when you head out. A mix of cash and credit card is the best idea. Make sure to have an emergency stash in your suitcase as you never know when you might need more money.
7. Get Travel Insurance
Not every country requires you to have travel insurance. However, it is always better to get travel insurance for the entirety of your trip. It is something that you cannot afford to overlook. You must be prepared for every type of situation. This is where travel insurance comes in handy. It provides a safety net in case anything goes wrong. Your travel insurance will come to the rescue if something gets stolen, damaged, or canceled. Thus, you would get to have a stress-free experience. Seek travel insurance for the entire duration of the trip and ensure that it covers every activity.
8. Share Your Itinerary with Someone
Even though you might not be interested in telling anyone about your solo trip, it is crucial that you share your itinerary with someone back home. You might not realize it now but sharing your schedule with someone will come in handy. Even if you leave a rough itinerary, they would be able to intervene or help you out in case anything goes wrong. It also reassures your friends and family members that someone is following up on your trip to ensure that you are safe.
9. Pack Light
If there is one solo travel tip that you need to follow, it is packing light. As you will be carrying all of your stuff, the last thing you want is for it to hold you down. Always pack as light as possible to have the best time. The less you take the less you will need to carry with you. This would mean that you would have an easy time moving around. It is especially beneficial when traveling in a warm and humid country. Thus, you must reevaluate everything you have packed and only take those items that you absolutely need and leave the rest at home.
10. Blend In
For a peaceful solo trip, you need to learn to blend in. There is no need for you to stand out and get a lot of attention. Blending in will make sure that you do not look like a walking target. Understand more about the day-to-day rituals of the country and understand its culture before you embark on your trip. If you are visiting a conservative country, you must look into what local people wear and wear something similar. It will allow you to walk confidently. Besides, saving yourself from unwanted attention will ensure that you appreciate everything the country has to offer.
11. Use the Latest Technology
In addition to the above, you must also utilize the latest technology during your solo trip. It goes beyond downloading useful apps. A great tool that you can use is the GlocalMe Mini Turbo. It is the newest pocket WiFi that allows you to access the internet when on the go. The on-the-go wifi device will make your travels a whole lot easier as you would always benefit from the internet. Thus, you would not need to worry about being able to contact a loved one, working remotely, online streaming, or online gaming.
Travel wifi is new-generation international wifi that is both flexible and light. It features a 2.4' touchscreen that visualizes data and provides control over the device. It provides the ultimate reliability and is rather easy to operate. The best thing about the device is that it is roaming and sim free. It also supports up to 10 devices and utilizes HyperConn technology to ensure instant network reselection through congestion monitoring.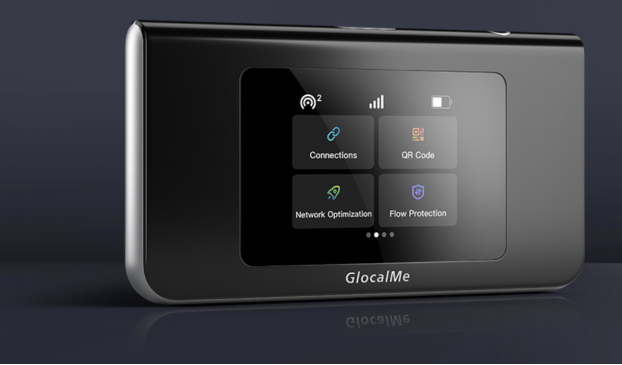 12. Stay Hydrated
Lastly, you must make sure that you are hydrated throughout your solo travels. The worst mistake that you can make is getting dehydrated and fainting. It is important that you take care of yourself and only drink clean water. Avoid drinking water unless you are entirely certain that it is clean. Besides this, you should carry a water bottle with you wherever you go. It will ensure that you remain hydrated at all times.
Takeaway
Whether it is your first time embarking on a solo trip or you are addicted to travelling on your own, each solo trip brings new challenges and provides a fresh perspective of the world. At the end of the day, you must have an open mind to have the best time.