How to Support Your Work from Home Employees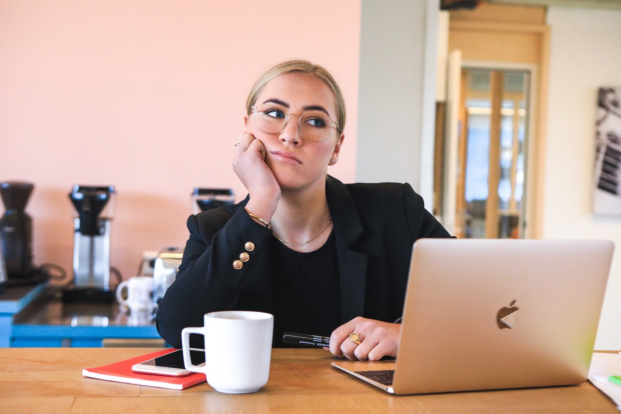 Ever since the coronavirus pandemic broke out, remote work has become the norm. To ensure that employees succeed, companies need to learn how to support them while they work at home. The fact is that remote work can be both a blessing and a curse depending on how you view it. A lack of motivation, a stress-free environment, and technological equipment are just some of the things that can hamper productivity. This is why employers must find ways to support their employees. Providing support to work from home employees will help boost productivity and reduce labor turnover. The following tips will help you support your employees.
1. Keep Communication Strong
One of the best ways to support your work from home employees is by keeping communication strong. In order for remote work to be effective, you have to make sure that team communication does not get compromised. Consistent, frequent, and transparent communication is essential. When you regularly communicate with your team, you get to ensure that they keep up with the work. The only way you can expect to keep communication strong is by providing your employees with a fail-proof internet connection. This is where GlocalMe comes into place. It is a mobile wifi hotspot that will ensure that your team has continuous access to the internet. They can take advantage of the roaming-free wifi device to stay connected from just about anywhere in the world.
The best thing about the service is that it provides flexible data plans. Thus, you would not need to worry about signing any contract. Instead, your team will receive global coverage for over 150 countries. Hence, you get to maintain a truly remote workforce and reap the benefits of hiring talented staff from across the globe. The device can be used by up to 10 devices. It does not get better than this. Besides, you get to rest assured knowing that all company data will be protected when employees use the wifi device for accessing the internet. Moreover, the sim-free mobile internet hotspot device boasts a long battery life and is incredibly easy to use.
2. Purposeful Goal Setting
Another great way to support remote employees is by ensuring purposeful goal setting. Although most workers prefer setting their own goals, it is crucial that you work with your staff to establish clear and specific goals. Otherwise, they would not have any guideposts to complete the work and they might even feel like they are unable to make any progress. Therefore, it is best that you tell your remote workforce about the goals that they must accomplish. It will help make working from home more productive and manageable.
3. Organize Virtual Activities
Supporting your remote workforce requires you to go above and beyond for them. You must make sure that they are engaged and connected. This is possible by organizing virtual activities such as happy hours. Zoom is a great tool that you can use to host events. Even a video conference with the entire remote team once a week will go a long way in helping ensure that employees remain motivated. Besides, remote works tend to feel that they are missing out on workplace activities that physical employees might take for granted. There are various reasons why people decide to work remotely such as the inability to leave the kids or limited mobility. However, it does not mean that they should miss out on the fun. By organizing virtual events, you get to ensure that the team forms a strong bond and stays engaged.
4. Providing the Latest Tools
The next thing that you can do to support a remote team is by providing them with the latest tools in the market. It will help boost their productivity levels. Using the latest tools will also ensure efficiency and timely completion of tasks. It would also save valuable time and allow the workers to take on new tasks. There are new tools that are released every few months and you need to make sure that you keep up. Sticking to the tried-and-true tools is just not enough. You must understand the importance of trying new tools to stay on top of your game.
For instance, it makes sense to invest in HyperConn technology. It will provide remote workers with a consistent internet connection which would prove beneficial if the employees have an unstable internet connection. The tool will allow the team to remain connected at all costs during conference meetings and more for a reasonable price.
The truth is that most mobile carrier networks have blind spots that may deter employees from working while living in the crowded downtown area, during a trip abroad, or on a camping trip in the suburban woods. Each barrier between the employee and the router would progressively weaken the WiFi. Besides, networks experience congestion during peak times. Hence, HyperConn provides the ultimate solution. It is possibly the best WiFi to invest in. It does an incredible job when it comes to fixing internet connection issues. What it does is use the power of AI to determine the best network coverage based on the performance of all the networks, internet usage, and your current location. Thus, your remote workforce would get to utilize the best-performing network all the time.
5. Focus on Professional Development
Remote workers should have access to professional development opportunities. It is important that you focus on both their personal and professional development. The reason why you cannot overlook their development is that remote workers do not benefit from the same amount of face-to-face professional development. However, it is easy to make up for it.
Companies can support their remote workers by launching online mentoring programs which allow such workers to connect with senior employees for advice and guidance. Besides this, it is also a good idea to invest in professional development programs such as by offering free Coursera or Udemy membership to employees and paying for the online courses they take to improve their skills. In addition to this, virtual training workshops can also be arranged to help the remote workers learn new things.
6. Celebrate Employee Success
Working remotely comes with its fair share of challenges. This is why employers need to celebrate employee success. The fact is that maintaining a work-life balance requires hard work and determination. If your remote team works overtime, you should reward them for it. It is a common practice among remote companies to celebrate employee success. The thing is that management needs to understand the stresses that come with working remotely. Therefore, it is important that they not only help employees succeed but also celebrate their achievements. Otherwise, they would not feel appreciated or valued.
7. Avoid Micromanaging
When it comes to supporting your work from home employees, the worst thing that you can do is micromanage them. It is vital that you avoid micromanaging at all costs. Remote workers are independent and do not require a lot of re-engagement from managers, especially in the form of micromanagement. If you micromanage them, they will not feel comfortable or secure which would undermine their productivity.
8. Promote Dedicated Workspaces
In addition to the above, you must promote dedicated workspaces. Provide your employees with a dedicated workspace as it would make all the difference. If they do not have a proper place to work, they would be unable to get the job done. Therefore, promoting dedicated spaces is necessary as it would prevent your remote workers from getting distracted or feeling out of place.
9. Encourage Clients to Recognize Employees
The next thing that you can do is encourage your clients to recognize employees. Even if there is no remote work policy in place, it is still important that you make individual employees feel recognized for their hard work. It is possible by utilizing recognition tools such as social media promotions and employee of the month awards. However, there is more that you can do. If your employees deal directly with clients, you can encourage your clients to appraise them to improve their mental wellbeing. The reason behind this is that recognition goes a long way.
10. Provide Mental and Physical Support
Speaking of mental wellbeing, you should also provide mental and physical support to your remote employees. This is possible by providing them with additional office supplies and paying for their trip to the therapist. These measures will prove beneficial for their health which would lead to higher productivity levels. You can also provide company-sponsored flu vaccines and masks to improve their wellbeing. By making sure that your employees feel supported, you get to encourage them to work harder and achieve their full potential.
Takeaway
As remote work becomes more and more common, companies need to learn to support their remote workforce. Besides, the main benefits of recruiting work from home employees should convince you to invest in developing a remote workforce. By following the abovementioned tips, you will be able to better manage work from home workers and take your business to the next level.