How Can You Stay on Top of Your Gaming While on A Road Trip?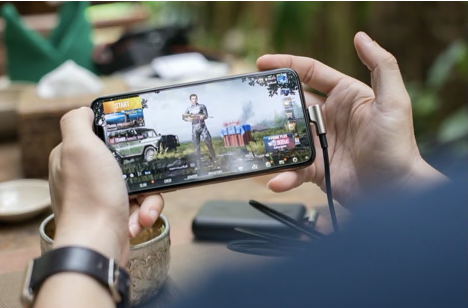 Going on a road trip is one of the best experiences. However, it does not mean that you have to compromise on your gaming. From watching Netflix series to listening to podcasts or reading an interesting book on your Amazon Kindle, there are many ways you can stay entertained when you go on a road trip.
Whether you are a professional or amateur gamer, it is important that you make time for your favorite activity. Otherwise, you will experience serious FOMO (Fear of Missing Out) and end up disliking the trip altogether. Besides, playing games is a popular pastime for many and it can be highly addictive. The fact is that gaming does not just kill time, but it allows you to have a ton of fun in the process.
From hunting Pokémon while on the road in Montana to playing Candy Crush as you make your way to Banff, gaming is something that only accentuates the road trip experience. There is nothing more fun than playing a game from a completely different location. You might even find yourself playing online poker while in Vegas. But, it can be difficult to stay on top of your gaming while on a road trip. However, there is no need to worry as this post shares some of the best tips that will help you make the best of both worlds. So, what are you waiting for? Let's get started.
1. Plan Early for All Your Gaming Needs
One of the most important tips that you need to follow to stay on top of your gaming while on a road trip is planning early for all your gaming needs. Before you hit the road, you must decide which games you will be playing. Choose games that will keep you interested and entertained. You will need to make sure that you bring along the right equipment to ensure that you do not miss out on any opportunity to play your favorite game. A laptop, smartphone, joystick, gaming console, and related supplies must be packed in your backpack so that you can take them out whenever you feel like playing. Having everything in one place reduces the possibility of you misplacing anything.
2. Open the Window
Another tip that will keep you energised to satisfy all your gaming needs is opening the windows. A good time to open the windows is whenever it is not raining, snowing, or windy. Besides, you will only enjoy your gaming experience more when you feel the summer breeze hit your face as your friends or family members drive down to South Dakota, Washington, or Mexico. It will provide you with a boost to ensure that you are able to perform your best. Nature does an excellent job when it comes to restoring our attentional abilities which are necessary for gaming. You do not always need to go for a walk outside as opening the window will allow natural light to enter and ventilate the room. Moreover, sunlight does a great job of improving your cognitive abilities.
3. Use the Latest Technology
A notable tip that will help you take your gaming experience to the next level is using the latest technology. The advancement in technology has led to the development of the GlocalMe DuoTurbo which is a Sim-free mobile wifi hotspot that has two modems to reduce dropped connections. If you are looking for the ultimate wifi-on-the-go or hotspot, it has got you covered. While one modem will be in operation, the other one would remain on standby to offer backup.
The performance of the GlocalMe DuoTurbo is unlike any other. It delivers top quality. You simply cannot expect to find a better mobile wifi device out there, even if you tried. When it comes to gaming, you cannot compromise on your internet connection. Hence, you need to invest in this affordable, yet amazing wifi device. The DuoTurbo is made for a diverse environment. With a user-friendly touchscreen, it boasts a12-hour battery life and is just as portable as a Swiss army knife. There is no other device that is as reliable.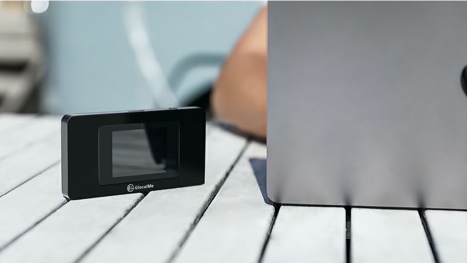 4. Invest in Quality Noise-Cancelling Headphones
The next tip that will help you in ways that you cannot even imagine is investing in a quality noise-cancelling headphone. Although you should not put on the headphone and all times, it is still important that you wear them when playing around people as they might distract you. It would also ensure that your gaming does not disturb them. Noise-cancelling headphones allow you to escape into the realm of gaming and not have to worry about your surroundings. However, you must avoid commenting out loud or yelling at your device when playing around people as this would be considered annoying. However, you must keep the volume low as the headphones may lead to hearing loss.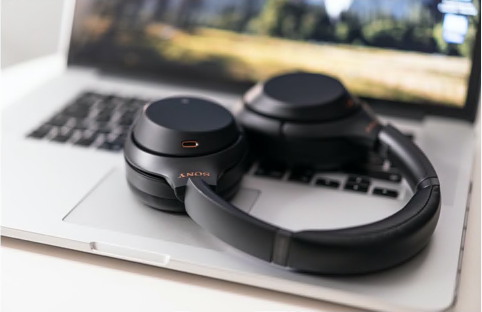 5. Optimize Your Gaming Space
When you embark on a road trip, you will need to spend time at a motel or hotel at the end of the day to recover and recharge. Rather than lazing around or going immediately to sleep, you can utilize the time to optimize your gaming space and continue your gaming while everyone else goes to sleep. A quiet space where you can focus on gaming is enough to keep you gaming well into the night. However, you should not go overboard as you will still need some energy for the next tomorrow. Optimizing your gaming space or finding a space where you can play will allow you to sit back and dive deep into your favorite game. You should also cut out external noise such as Spotify or the radio to keep playing.
6. Maintain Good Body Posture
In addition to the above, you must maintain a good body posture to stay ahead of your gaming. The truth is that good body posture is essential as it helps keep us healthy and enables us to have a positive body image. Make it a habit to retain good body posture. It will ensure that you do not end up hurting your back while gaming for an extended period of time.
7. Stay Hydrated
When it comes to gaming, it is easy to forget about drinking water. However, you need to make sure that you stay hydrated at all times. Your mom was right when she told you to drink plenty of water because dehydration will prevent you from having the best gaming experience. It will affect your performance and lead to a decline in your motor skills. As a gamer, hydration should be a priority as it is necessary for maintaining focus. If you do not drink enough water, your energy levels and mood will drop. By maintaining your energy levels, you get to stay at the top of your gaming. You should also consider drinking an energy drink to stay active.
8. Watch Professional Gamers on Twitch
To stay on top of your gaming while on a road trip, you also must take some time to watch professional gamers on Twitch. Only when you analyze their gameplay will you be able to improve your capabilities as a gamer. Twitch is an amazing gaming streaming service that allows you to watch only the best gamers and learn from them. You can even interact with them and ask them for advice by subscribing to their payment plan. By reflecting on their experience, you will be able to take your gaming skills to the next level. Hence, the importance of watching professional gamers while on a road trip cannot be stressed enough. There is a lot that you will learn from them which you can implement into your gaming.
9. Always Use a VPN When Using a Public Wifi
Although you should avoid using public wifi at all costs, you must use a VPN in case you are in a situation where you have no option but to use public wifi. Online games require you to have an internet connection. However, traveling can lead to you having to use public wifi at a café, hotel, or airport which would make you vulnerable to cyber security threats. Therefore, you will have no option but to use a VPN. Besides, it is always a good idea to use a VPN when browsing online even if you are using a personal internet connection that you deem safe.
10. Balance Your Gaming and Road Trip
Lastly, you need to learn to balance both your gaming and road trip. Otherwise, your friends might not want to take you along ever again. Besides, you should not be distracted throughout your travels. Even though it is important that you stay on top of your gaming while traveling, you still need to make the most of it. Therefore, learn to manage both activities for the best time.
Takeaway
Once you have finished reading our post, you will know how to stay on top of your gaming while on a road trip. Gamers tend to struggle with managing their everyday life with their desire to play. However, the abovementioned tips will allow you to benefit from maximum game time when traveling.