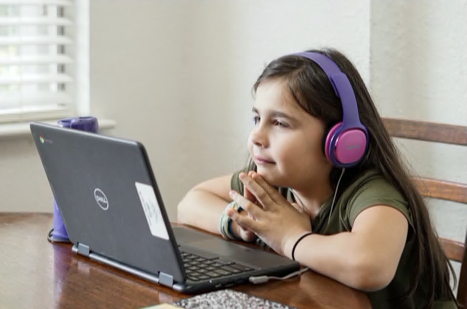 Ever since remote learning became the norm due to the coronavirus pandemic, parents have struggled to keep their children focused to ensure maximum learning. Keeping the kids focused during online learning is something that just about every parent struggles with. However, it is crucial that you get your kids to study. Otherwise, they would miss out on endless opportunities to grow and lead a successful life. As much as they might think that social media can help them launch a lucrative career, the importance of quality education cannot be stressed enough.
If you have younger kids, you will know how hard it can be to get them to put their favorite toy or electronic device away to study. Besides this, they might spend most of their time watching television, playing video games, or running around the house. Although it is perfectly fine for them to do these things, you must learn how to keep them focused whenever they study online. But, there is no need to study because this post aims to provide you with valuable insights into getting kids to focus while learning. The following tips will help provide you with amazing results in no time.
1. Create a Dedicated Study Space
One of the most important tips that will help get your kids to stay focused while studying online is creating a dedicated study space. Providing them with a dedicated space to do their work, color, and write notes will keep them grounded. No matter how cozy laying in the bed or sitting on the couch might seem while attending Zoom classroom, it is important that you find a place for your child to do their assignments and watch study videos. The truth is that kids need a separate space to do school activities just as much as you need a designated space to work remotely. You cannot just expect them to study from the bedroom. It simply would not motivate them to complete their work. Hence, it is a good idea to create a studying space where your kids can actually study and enjoy it. Revamp the guest room to create a designated space for your child to study or find a room that is unused. You could even involve them in the renovation project.
2. Encourage Breaks
In order for kids to stay focused during online learning, you must encourage them to take breaks. After you have designated a space for your child to participate in learning activities and school meetings, the next thing that you should do is tell your child to take a break every hour. It will ensure that your child maintains focus throughout the online study session. The reason behind this is that there is just so much that you can expect from your child. It is not possible for your child to digest everything in a single seating. Lessons must be broken down into digestible sessions by including breaks. Even a 5 minutes break to discuss how their day is going or talk about what they studied will work wonders. It will ensure that your child stays focused once the break ends.
The best way to include breaks is by creating a learning schedule. It will benefit your kids as they will get to regain their focus when they divert their minds to something else. Learning to stay focused is an art and breaks can help your children master it. Set goals for what you want your child to achieve for each day of the break and let them know when they should take a break. Make sure that you get your child to make the most of the break no matter how long it might be by getting them to help out at home, walk in the garden, color, or just have a chat with you.
3. Invest in a 5G Home WiFi
A notable tip that parents cannot afford to overlook when having kids study online is investing in a 5G wireless router. A good quality product such as Numen is essential for online learning. It guarantees a fail-proof connection through the HyperConn service. It is a software application that detects available internet signals constantly including 4G LTE and 5G mobile signals along with fixed broadband WiFi and instantly switches to the best network to provide the best online learning experience to kids. The best thing about Numen is that it also provides parental control features to ensure that unwanted web content is blocked.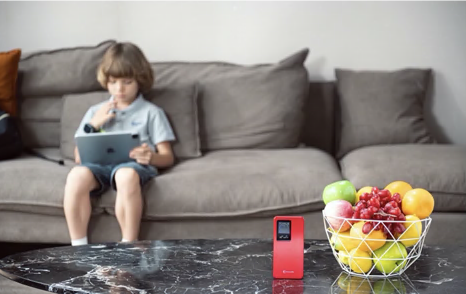 4. Set Goals
In addition to the above, you must set goals to help your kids stay focused during online learning. Planning ahead will go a long way in helping you achieve the best results. When kids go to a physical classroom, they are told about the agenda for the day and expect the same when learning from home. Hence, what you need to do is set goals for each day to let your child know what you expect from him or her. Besides, it will aid in managing his or her expectations. It would also make things easier for you by ensuring predictability for the day. When you tell them the goals that you want them to accomplish for the day, it motivates them to be focused enough to learn. You should create a checklist or some form of agenda for each day of the week. Even a simple sticky note covering everything for the day will go a long way in boosting focus.
5. Help Them Get Organised
No study session would be effective if your child is not organised. Therefore, it is your job as a parent to help your kid get organised. Teach them valuable organisation skills to ensure that they do not struggle with finding the required study material, completing their homework, and the like. When kids are not organised, it throws them off for the day rather than get them started on the right foot. Kids are just like adults who need everything to stay focused. Even the smallest thing being out of their sight could lead to them losing their focus. Therefore, you must ensure that they have the relevant books, a sharpened pencil, pen, laptop charger, and a water bottle. When designating a working space for your children, you must ensure that everything is within reach.
6. Understand the Expectations of Distance Learning
Distance learning has its cons and you need to acknowledge them to be able to make the most of the opportunity. Teaching your kids is different in comparison to sending them to school to study. You will need to think about how much time your child should spend learning online, the amount of time they are allowed to spend in front of a screen, and how to keep them motivated. This is why it makes sense to reach out to your child's school or teacher to provide you with valuable guidance on how to manage distance learning expectations.
7. Integrate Play
Not every child enjoys learning and rightfully so. You should not place such huge expectations on your child. However, you can teach your child to love learning by integrating play. When you add play into the equation, it will help your kid learn even more without realising it.
Kids love to play games and who says that online learning cannot involve games. If you overlook play when creating the daily schedule for your child, it would make your child view learning as a chore. This is something that you must avoid at all costs and learning should never be a chore. It is one of the greatest things that humans can do. You need to help your child learn to enjoy studying by integrating play. Besides, kids learn better when teachers or parents make learning fun. This is only possible by adding play to the mix. Besides, playing can lead to learning too. All you have to do is think about how you can make learning more interesting and get your kids to engage more with the study material.
8. Minimize Distractions
The next thing that you can do to help keep your kids focused during online learning is to minimize distractions. It is important that you reduce distractions as much as possible to ensure that your child completes his or her schoolwork. It includes noise and clutter. Make sure that the designated study area is comfortable and does not end up distracting your child instead of focusing on their online studies.
9. Offer Immediate Positive Feedback

As the Yiddish proverb goes "Kids are like plants, you must water through appreciation to watch grow. Otherwise, they will wither away". The rough translation of the golden saying can be applied to this day. It is crucial that you offer immediate positive feedback to your child to help keep them focused. When you appreciate your child through positive feedback, you will see them flourish and achieve their highest potential. Something as simple as praise or putting a sticker on their work assignment goes a long way in motivating your child to stay focused while studying.
Takeaway
After you have finished reading this post, you will know how to help keep your kids focused during online learning. From creating a dedicated study area to offering immediate positive feedback, you must put in the effort to encourage your child to stay focused and study.