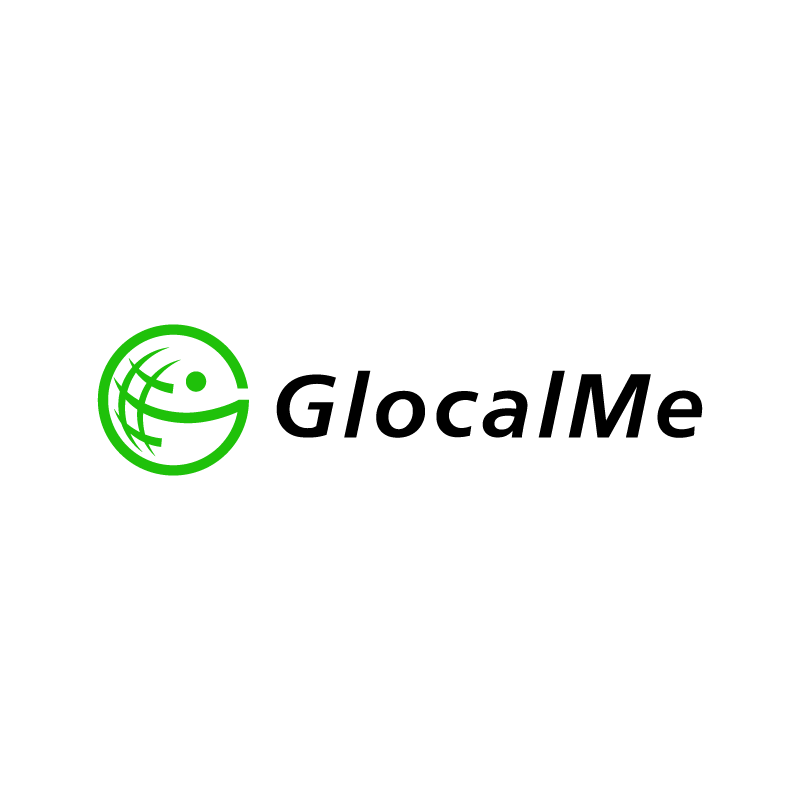 What is GlocalMe® portable WIFI and how does it work?
GlocalMe® is a small portable WIFI device that fits in your hand and pocket – just like a portable router. This means you can always have an internet wireless connection with you while you are out and about, traveling locally or abroad.  It requires no installation, cables, or expensive software. Just download the GlocalMe app from your android or apple store, turn on the portable WiFi, activate it, enter the password and that's it.  You can immediately connect your personal devices to the internet… everything done under 5 min!
If you would like to get more information about GlocalMe , you'll want to focus on the following chapters:
Why would I need a portable Wifi….
If you use the internet from your phone when traveling abroad, it goes through the network of local telecommunication providers. Your cell phone company charges extremely high costs for this international internet use, and therefore many people turn off data roaming when traveling abroad and stop using the internet to avoid paying higher charges.
With GlocalMe devices and data packages, you have your very own personal hotspot and can use the internet securely and seamlessly in over 140+ countries, avoiding this roaming charges or public -risky and unstable- WiFi hotspots – with our affordable data bundles, you will only pay for what you use, no expensive monthly subscriptions or contracts needed.
Plus, it is also a great way to complement you home internet; in the world of connectivity there is never enough data for everyone and everything we want to do.
Do I need to buy multiple SIM Cards to use GlocalMe devices while traveling?
Our hotspot devices connect to a global internet network via smart, CloudSIM technology with which users can enjoy mobile internet services anytime, anywhere, without the need to purchase local SIM cards.  In the countries in which we operate, your GlocalMe portable hotspot is recognized automatically to have immediate internet access.
What's also great about our portable WiFi hotspots, it is that you can also share your network and connect multiple smart devices at the same time such as your phone, laptop or tablets.
 Is it Really That Simple? What are the steps to activate my GlocalMe hotspot device?
Activating your GlocalMe hotspot device is easy!
·       Download GlocalMe APP from your android or apple store
·      Create an account – you can use your phone number or email
·      Turn on GlocalMe hotspot and retrieve QR code under"Bind Device"
·      Scan GlocalMe device QR code with APP
·      Buy data credits or purchase a data plan.
·       You will be all set!
What about buying data for the devices?
Different data plans are available for our GlocalMe hotspot devices, from very specific coverage areas to global coverage including day pass, monthly pass and yearly pass. All plans are no contract and pay-as-you-go.
Knowing which plan works best for you depends on 3 things: in which country you will use your GlocalMe hotspot devices, what you expect to do on the internet and how many devices will you connect to your hotspot. Watching a YouTube video uses more WiFi data than just checking your e-mail every now and then. And an e-mail with attachments uses more data than one without. 
Use this data usage calculator to understand your data consumption needs. You can calculate results on a daily, weekly or monthly basis in kilobytes (KB), megabytes (MB) or gigabytes (GB).
What are the benefits of using GlocalMe hotspot devices?
·      Affordable – No more bill shock, less expensive than data roaming plans and pricey unstable hotel or airport Wi-Fi fees.

·      140+ Country Coverage – Stay Connected with your own personal portable hotspot while on the road or traveling across the globe just like you would at home.

·      Convenience – GlocalMe is a real Wi-Fi hotspot, you can connect up to 10 devices at the same time with a long-lasting battery life.

·      Flexible Data Plans – Multiple mobile hotspot data plans to choose from, no contracts needed, suitable for every type of internet user.

·      Safe and Secure – Enjoy a private internet wireless connection with password protection.
We have many travel hotspots to choose from depending on your needs and taste. 
You can browse, learn and choose from our large collection of portable WiFi devices on our home page. Check our data plans section to see which WiFi plan will suit your needs. 
GlocalMe® ALWAYS BETTER CONNECTED.