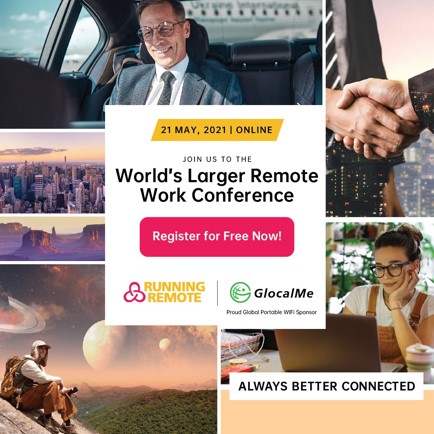 With more businesses working remotely across the globe, GlocalMe®is enabling teams to get through remote work challenges at this year's Running Remote Conference2021. Taking place on May 21st, GlocalMe® will be the Official Global Portable Wi-Fi Sponsor of the event, lead a panel discussion, and exhibit its next-generation mobile products and services at its virtual booth.
GlocalMe®'s management team will be participating in the panel session "The Role of The Hybrid Office for Connection and Cohesion" at 15:20 EDT alongside professionals from Pixar Animation Studios, McAfee, Digital Workplace Group and Okta.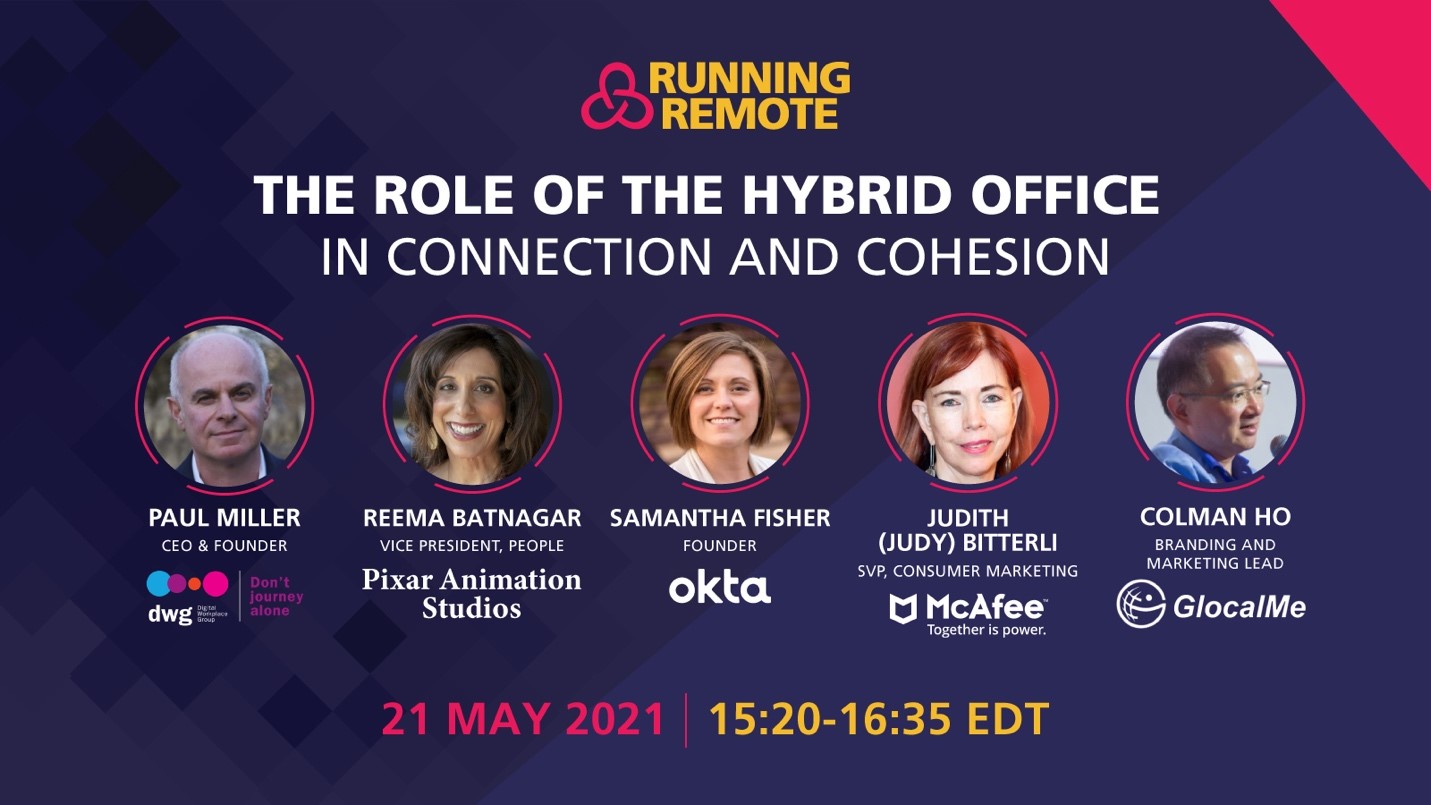 During the hour-long discussion, panelists will explore how a mixture of remote and in-person collaboration can drive a more inclusive and thriving associate community for the long term. GlocalMe® will also host a product demonstration directly after the panel at 16:30 EDT, where it will showcase its array of portable mobile Wi-Fi hotspots and services.
Remote work professionals are invited to attend the panel session, network with senior decision-makers, and explore more workplace transformation insights FREE of charge at https://runningremote.com/registration
GlocalMe® has released several new products that are suitable for remote teams, such as DuoTurbo, a dual-modem mobile Wi-Fi hotspot that guarantees speed and security for business professionals; TriForce, the most durable and versatile mobile Wi-Fi solution for those who are frequently on the road; and FirstG, an inexpensive and flexible solution that enables users to enjoy a seamless Internet experience using a traditional SIM card. These products join the company's existing mainline offering, which includes the roaming-free WorldPhone, SIMBOX multi-SIM management device and global data services. As the workforce becomes more distributed in the post-pandemic era, GlocalMe® is well-positioned to support teams to connect anywhere, any time with endless devices and endless possibilities.