There are times when we cannot fail to not have a WiFi connection in this competitive and uncertain world. DuoTurbo is designed and equipped with two modems to increase the speed of switching networks, it handles any cluttered and diverse environment. Working as a dedicated stable WiFi solution or a backup cellular hotspot, DuoTurbo delivers consistent, highly secure connectivity to help you stay connected. What can you reasonably expect for $169.99? We unbox the DuoTurbo to find out.
DuoTurbo at a glance
lUltra-slim design (5 oz) with 2.4-inch touch screen. Truly pocket-sized
lLong-lasting battery of 3500mAh, up to 12 hoursof continuous use
lSupports the usage of a nano-SIM card and your own data
lConnects up to 10 smart devices at the same time
lGlocalMe app for ease managing your device
Unboxing the DuoTurbo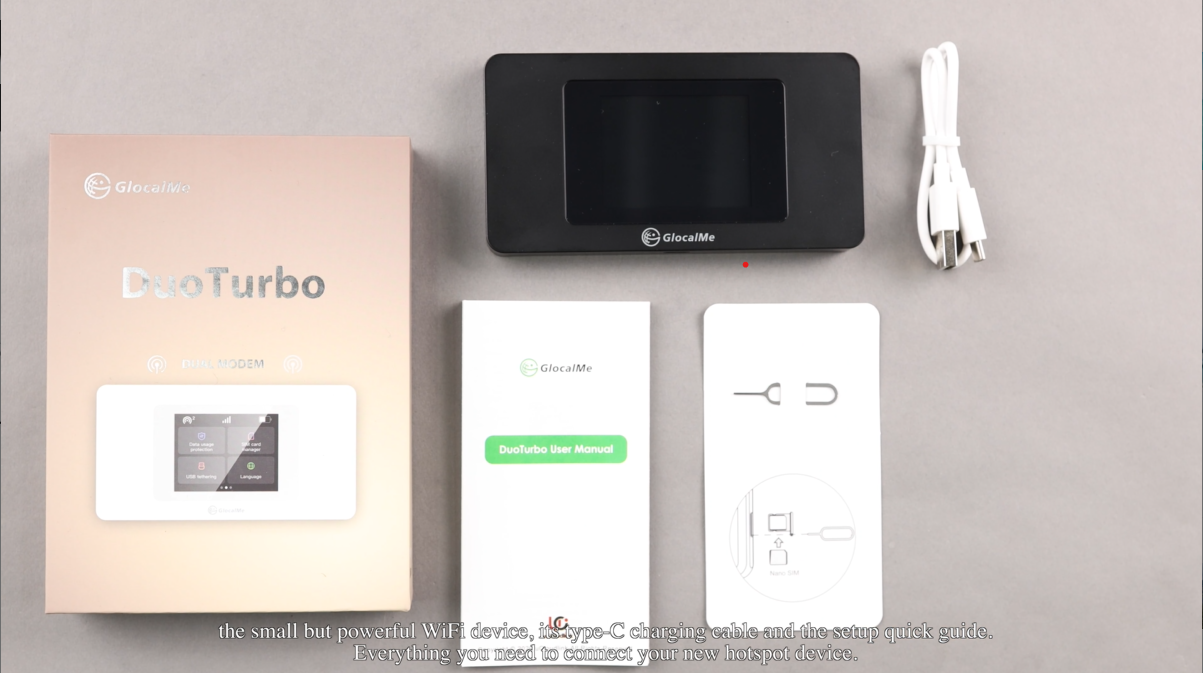 With DuoTurbo device, the box includes a micro-USB cable, user- manual and a SIM slot pin.
How to set up and use your DuoTurbo?

To start, please download the GlocalMe App so that you can manage and activate the device. You can find the GlocalMe App in the apple store and google play store.
If you are a first-time user, simply create an account using your email or mobile number. If you have an account already, log in to your account click on "bind device" and scan the device QR code on the screen, and you are all set. It is that easy!
In-app data plan purchase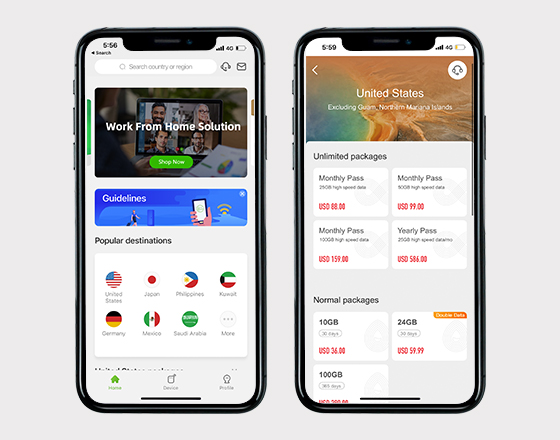 From the "Home" screen, you can choose to either search your destination using the search bar on top or choose your destination from the "Popular Destination" list.
For each destination, flexible data options for instant in-app purchase are available. Simply choose the package you want and proceed to check out. We support various online payment methods.
Where can I buy the DuoTurbo?
You can purchase the DuoTurbo from our official website today, or go to Amazon to find out why DuoTurbo has earned 4.2 stars.