5 Best Places to Explore This August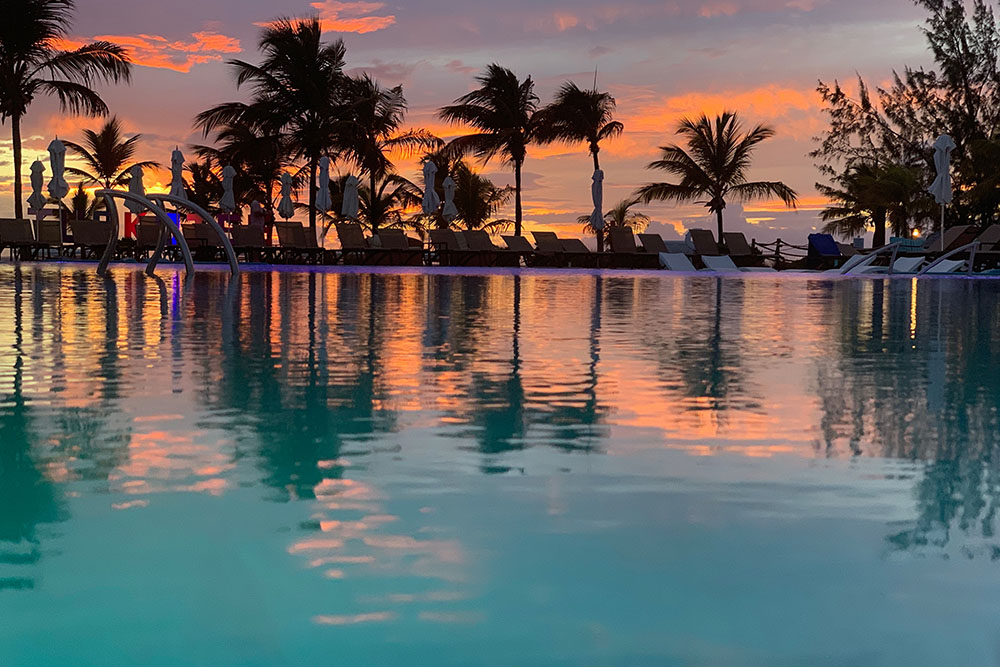 Close your eyes and
imagine the relaxing sound of airplane engines purring at high altitude.
As the plane touches
down and the cabin doors open, the sound of chirping birds fills the air. After
going down a few stairs, you're astonished as you're witnessing the beauty of
the African savannah. Wildlife abounds. Antelopes are bouncing around while
nearby elephants enjoy a drink from a watering hole.
Open your eyes.
Ready to take your
next trip?
If the answer is yes,
we've got you covered with this list of 5 amazing destinations to travel to
this summer!
So amazing that
you'll want to share your adventures with the world, so don't forget to pack a mobile travel
hotspot and add international data to your phone before
jetting off 😉
Italy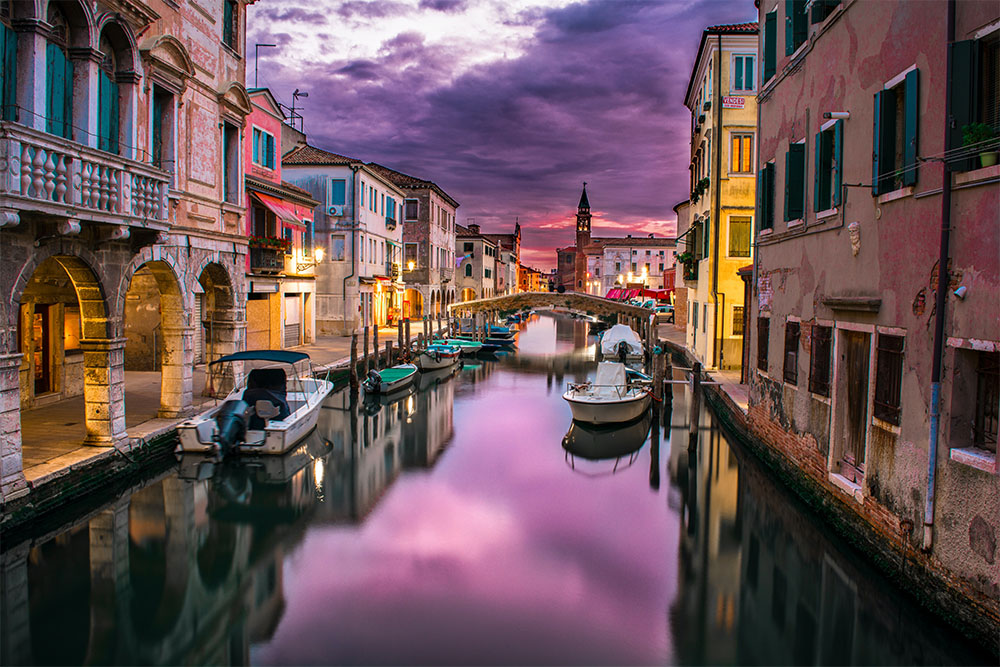 Do you love great
food, fantastic wines, dazzling landscapes, captivating historical sites, and
world-class museums?
Then Italy might be
just the destination for you.
As the cradle of art
and culture, Italy is home to some of the world's most fascinating history,
architecture, and art on the planet. From the vibrant Venice carnival and the
enchanting Tuscany vineyards to the quaint, colorful villages of Cinque Terre
and the majestic Colosseum in Rome, Italy has a lot to offer to intrepid and
curious travelers!
Some of the best activities and places we recommend
in this enchanting country include:
– Hiking the Cinque Terre from Monterosso to Riomaggiore and splurging in
breathtaking views.
– Exploring Venice in a gondola. Yep, that's totally cliche but still a
once-in-a-lifetime experience!
– Stepping back in time and exploring the Colosseum, where the gladiators
used to fight, before heading to Palatine Hill to enjoy a spectacular panoramic
view of ancient Rome.
– Brushing up on your cooking skills and learning how to make authentic
pasta in Modena.
– Sipping on some of the best wines in the world in Tuscany.
– Exploring the extraordinary ruins of Pompeii at the foot of Mount
Vesuvius.
If you're planning on staying a week in Italy, the 1GB 7-Day Package is just what you need to share
your incredible trip with your friends and family.
Costa Rica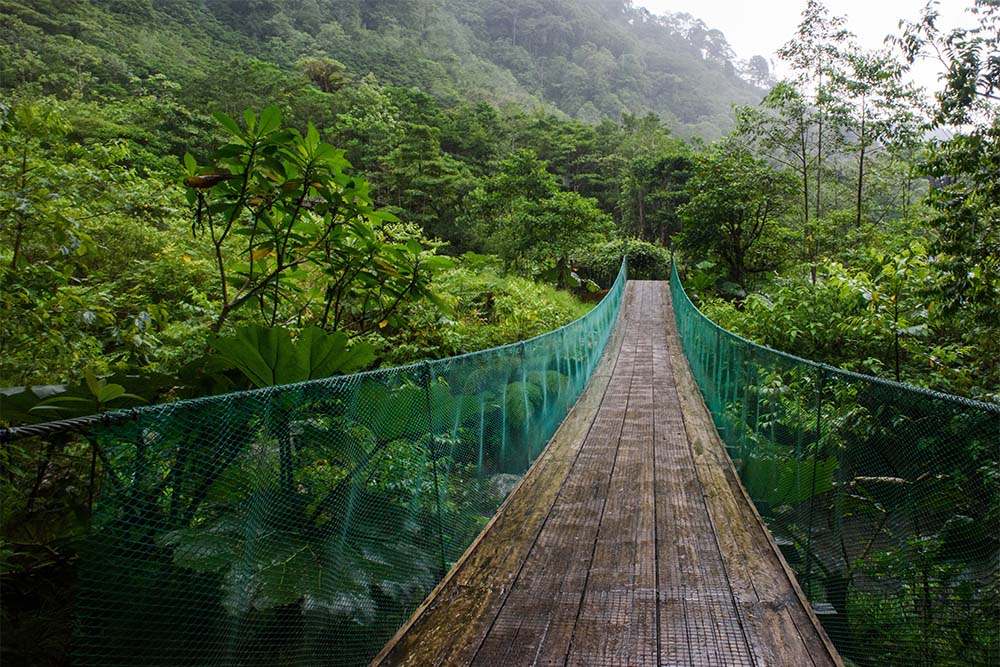 Boasting
6% of Earth's biodiversity, Costa Rica is a genuine
paradise for nature lovers.
In fact, the country is one of the most eco-friendly
destinations on the planet, with over 25% of the territory being either a
national park or a protected area. What's more, it also happens to be one of the happiest places in the world!
Whether you love
thrilling outdoor activities such as ziplining or canyoning, swimming in
crystal clear waters along dreamy beaches, or hiking deep in the rainforest to
spot unique animals, you'll love this magical and plentiful land!
Wondering what to do
in Costa Rica?
Here are our top
suggestions:
– Soaring over the spectacular tropical rainforest with ziplining in
Monteverde and walking through the clouds on the hanging bridges.
– Exploring the Arenal Volcano National Park for dazzling views of the
volcano. This will also allow you to explore the lush forest bustling with
wildlife surrounding this magnificent natural wonder.
– Learning how to surf in Santa Teresa.
– Visiting the Jaguar Rescue Sanctuary to spot native animals. Nope, you
won't be able to see jaguars, unlike the name suggests, but believe us,
watching baby sloths hugging their mothers is a magical experience too 😉
Costa Rica is such a
gorgeous country that you might want to stay for more than a few days. If
that's the case, we've got you covered with our different data packages,
including the 1GB 7-Day package and the 3GB 30-Day package for Costa Rica. That way,
you can share your unique experience with the world in real-time!
Mexico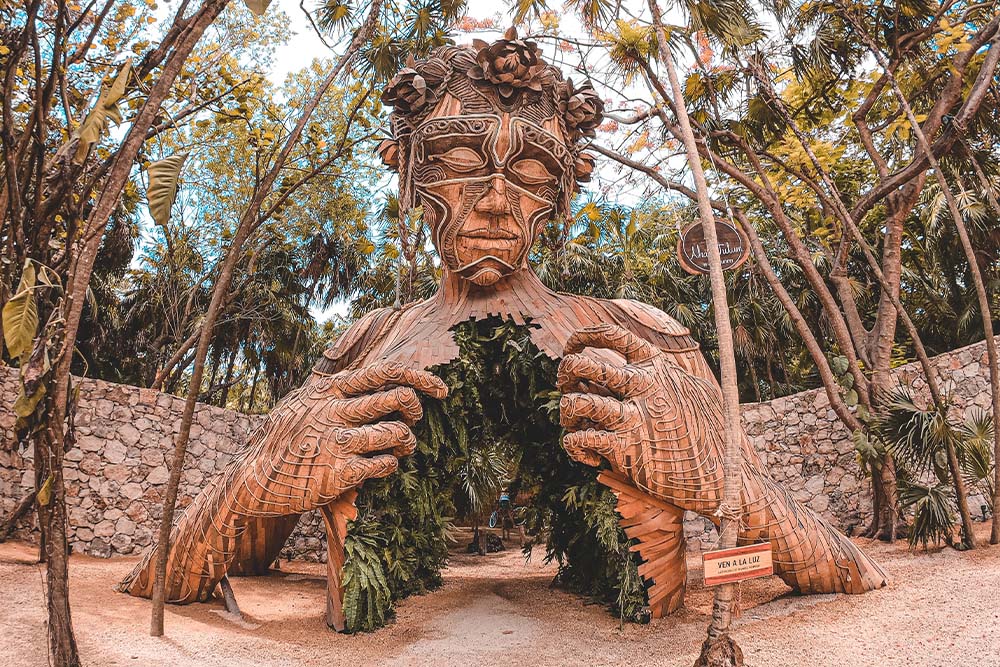 How does watching the
sun rise over unspoiled palm-fringed beaches in the morning, exploring Maya
ruins deep in the jungle in the afternoon, and indulging in delightful tacos al
pastor at night sound?
Like heaven?
Well, that's exactly what a trip to Mexico is
like.
From chili-spiced
cuisine and vibrant cities to mysterious Maya ruins, misty jungles, and
pristine cenotes, Mexico is a dream for nature lovers, adventurers, foodies,
and architecture and history aficionados alike.
Some of our favorite
things to do in Mexico include:
– Visiting the sumptuous historical site of Tulum overlooking the Caribbean
Sea.
– Spending a few hours at the National Museum of Anthropology in Mexico City.
– Sampling Mezcal and specialty cheese in Oaxaca.
– Exploring the impressive ruins of Campeche.
– Discovering world-class diving in Cabo Pulmo.
– Visiting the natural wonder of Agua Azul waterfalls.
Whether you're only
staying for the day while transiting through or planning a full vacation in the
country, we've got a data package for you. You can access our Unlimited Day pass, our 1GB 7-Day data package, or our 3GB 30-Day data package for Mexico.
And if you're
planning a road trip in North America, you can even access our regional offers,
including the 1GB 30-Day data package for North America.
Turkey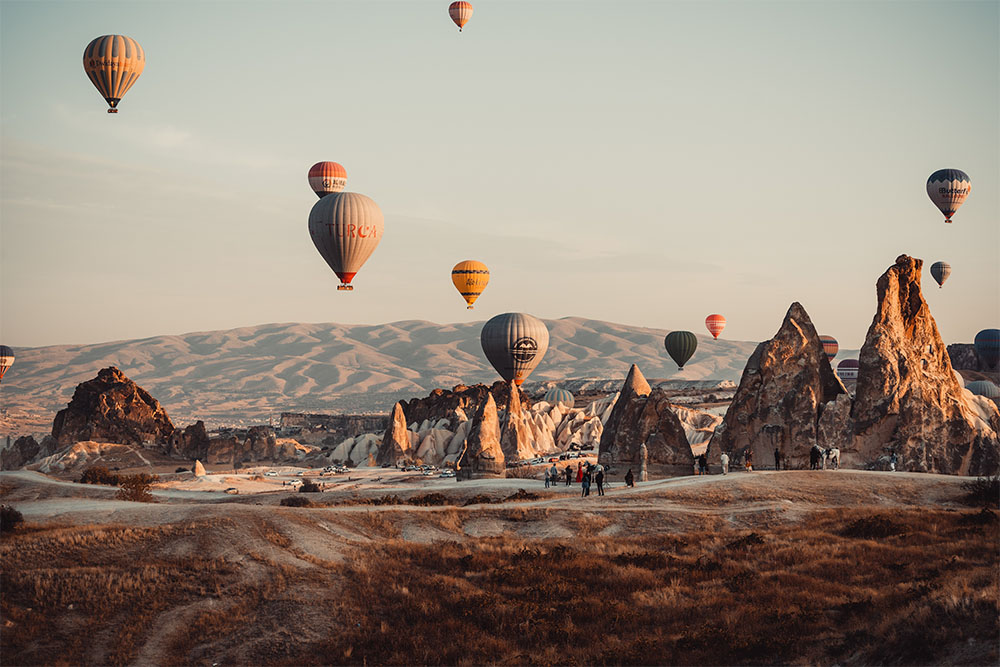 Turkey is all about good times, good food,
good friends, good climate, and sensational nightlife.
So, if it wasn't
already on your radar, Turkey should definitely make it onto your bucket list.
Unless you'd rather pass on a fun and epic trip.
From sampling
mouth-watering delicacies in Istanbul and swimming in crystal clear waters in
Antalya to visiting century-old Greco-Roman ruins in Troy and experiencing the
warm hospitality of Turkish people in Turkish tavernas, Turkey has more than
one trick up its sleeve to make curious travelers fall in love.
Not sure what to do
in Turkey?
We've listed below
some of the best activities to do and the most epic places to see in this
incredible country:
– Relaxing in the natural hot springs travertines of Pamukkale.
– Jumping on a hot air balloon at sunrise in Cappadocia and splurging
into panoramic views of the magical "fairy chimney" formations.
– Visiting the ancient city of Ephesus, one of the best-preserved
Greco-Roman archaeological sites on the planet. Located on the coast of the
Aegean Sea, the site brims with history and will be sure to transport you back
centuries.
– Exploring historical landmark buildings in Istanbul such as the Blue
Mosque or Hagia Sophia.
– Discovering the bustling Grand Bazaar of Istanbul, the world's oldest
marketplace, and strolling the quaint streets of Balat.
How about FaceTiming
your family while exploring the gorgeous streets of old Istanbul for a bit of a
live tour? With our 1GB 7-Day data package for Turkey, you'll be
able to let your friends and family embark on this fantastic journey with you!
Kenya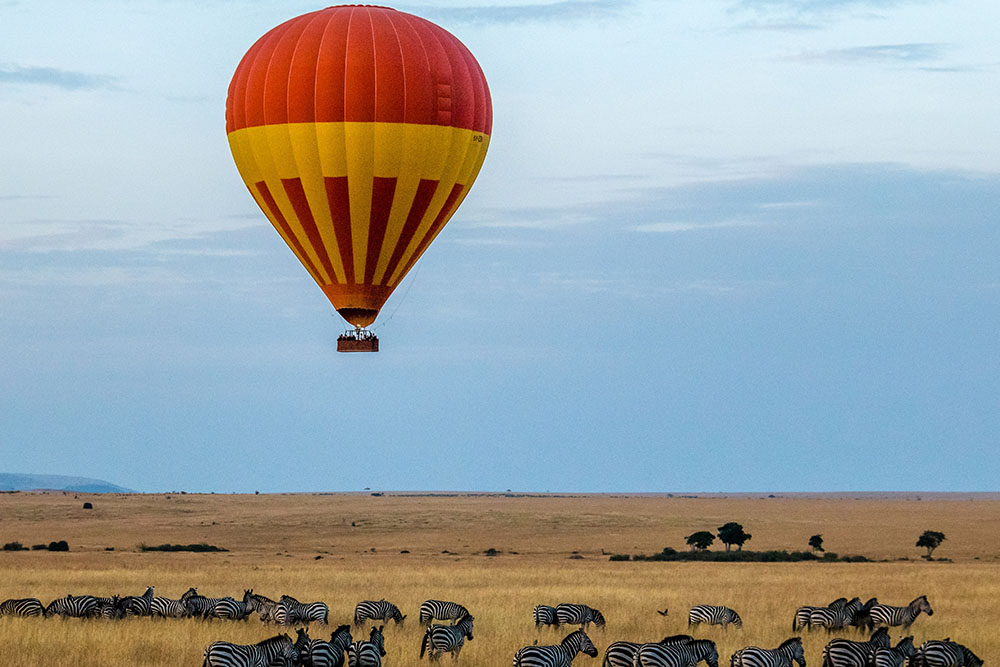 Kenya is the ultimate
African dream. Often touted as a world-class wildlife destination, this amazing
place will delight adventurers and nature lovers alike!
Whether you'd like to learn more about the fascinating
local cultures, spot the big 5, or relax on some of the most pristine beaches
in the world, Kenya has something in store for you!
Here are the top things to do when visiting
this vibrant, authentic, and thriving country:
– Embark on a safari of a lifetime. If you travel there between July and
October, you'll even be able to witness one of the greatest spectacles on
Earth: the great migration in the Maasai Mara reserve.
– Enjoy a stunning savannah sunset and a dawn hot air balloon ride over
the Maasai Mara reserve.
– Meet the indigenous Massai and gain unique insights into their way of
life and traditions.
– Explore the mystical Aberdare National Park and hike through its deep
ravines, spectacular waterfalls, and misty tropical cloud forests.
And in case you were
wondering, our data packages cover amazing Kenya too! You can choose a range of
options, including the 3GB 30-Day package for Kenya or one of our regional
data packages if you're keen to explore other African countries.
Ready to
Start Planning Your Next Vacation?