We live in a fast-paced, digital world.
Everything we do relies on technology and access to information. Every year,
more people are traveling, moving, and working abroad. This creates challenges
of being able to find the best ways to stay connected. While there are many
options available, not all are created equal. There are many pros and cons that
each person must consider for their individual situation and budget.
How International Roaming Charges
Work
Travelers and digital nomads need to
understand how data plans work across international borders to ensure that they
are getting the best deal. When you take your phone or another data-connected
device internationally, your carrier will charge you for that service.
In most cases, international roaming charges
are significantly higher than you pay for domestic data use. The reason for
this is because your domestic data carrier has negotiated discounted rates
within their territory or has access to their own network of satellites or
towers. When you travel abroad, the carrier must pay higher fees to the
carriers in your destination country. These higher charges are then passed on
to the consumer (often with a markup).
For this reason, many travelers play it safe
by turning off their mobile data when they land in a new country. The challenge
is that you lose your connection to the outside world. Think about all the apps
and information that you are accustomed to accessing, like maps to navigate an
unfamiliar city, being able to check-in for your upcoming flight, or posting
the latest update to your travel blog.
Data Options When Travelling
Internationally
Fortunately, travelers have plenty of options
when it comes to getting access to data. Here are some of the most popular ways
that people access their data from anywhere in the world. 
International Roaming

Relying on international roaming is probably
the easiest way to access your data. Simply continue using your phone wherever
you have a cell signal. The problem is that this can get really expensive.
Depending on where you are traveling, a few calls can add up to hundreds or
thousands of dollars. Since tracking your data when roaming is difficult, you
could be taking a huge financial risk.
People tend to forget that data comes in many
different forms. You might think that you can avoid the high charges by not
making calls or streaming videos. What people don't realize is that our phones
and devices often use data without us knowing. For example, apps that have a
scheduled update or receive push notifications are actively receiving and using
data. Don't trust that your phone isn't processing data and turn the data off
unless you are prepared to potentially receive a huge bill when you get home.
Get an International Plan from
Your Existing Carrier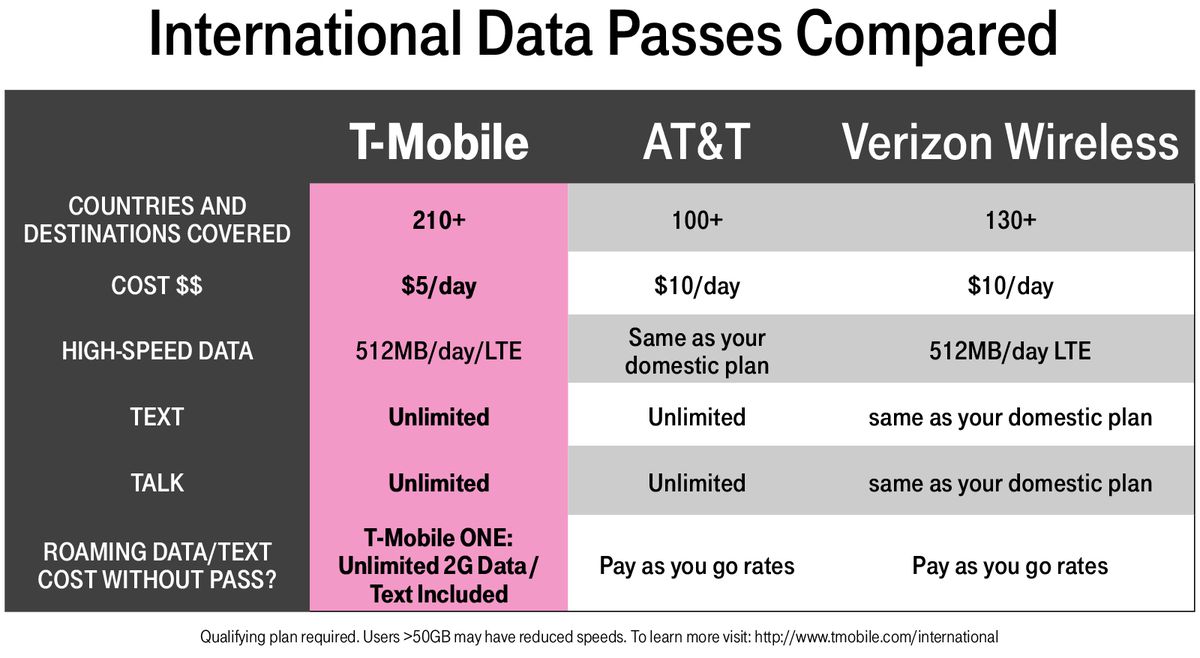 Another option is to request additional
coverage from your existing provider through an international data plan. This
is cheaper than paying roaming charges, but it can still be expensive,
especially if you are traveling for an extended period of time. The other
downside is that this typically only covers your cell phone data. Even if your
phone has a hotspot, you shouldn't expect to have much bandwidth for devices
like a laptop.
Purchase an International SIM
Card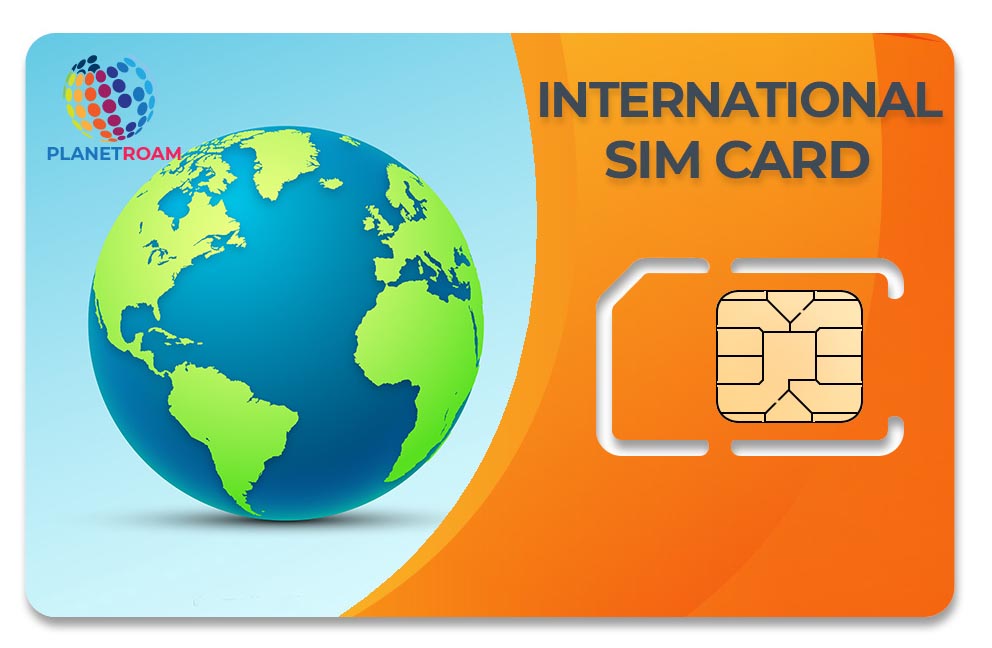 Some people opt to purchase a SIM card that
can be used in their destination country. SIM cards work well, but usually have
a limited amount of data, minutes, or texts before you need to recharge or
purchase more data. Using a new SIM card won't work with every phone. Some
carriers lock their device so that you can only use a SIM card that they
provide. Unlocked phones can be purchased but they are typically more
expensive. If you plan to visit multiple countries in a single trip, you might
be forced to purchase different SIM cards for each location.
Connect to A Public WiFi
Most phones have WiFi capabilities. This
allows you to connect to the internet directly and bypass the typical cell
phone network for data and calling. The challenge with this method is that you
will only have access to data when you are able to connect to WiFi, such as at
your hotel or a restaurant with a public Wifi network.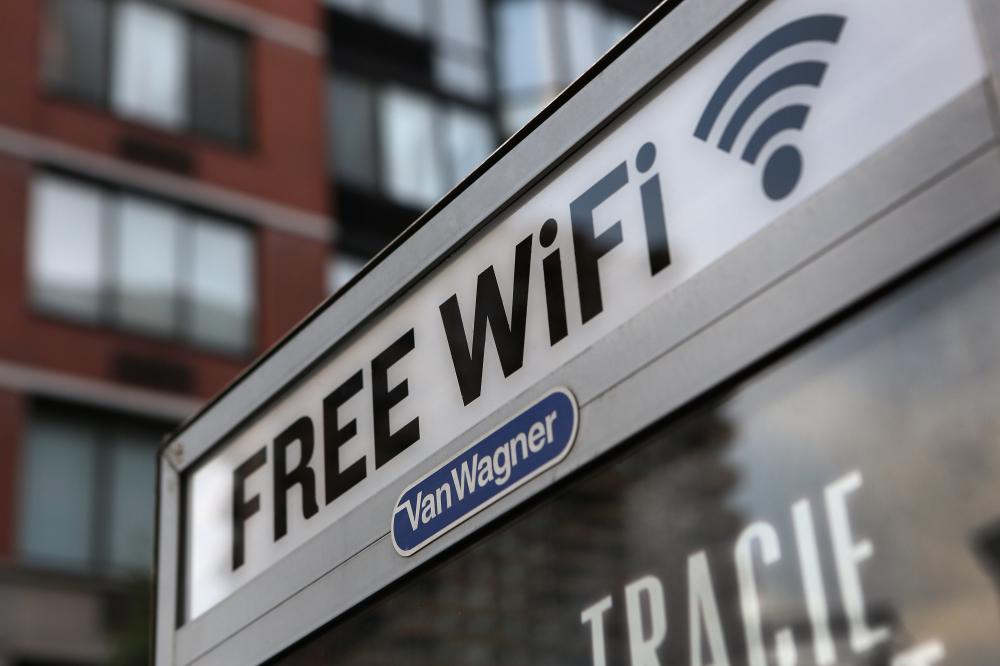 Most devices today allow users to make phone
and video calls over WiFi, however, you should check with your carrier on what
rates they charge. In many cases, carriers will allow you to make WiFi calls to
your home country for free, but still charge regular international rates for
calls made to international numbers. One way around this is to use apps like
Whatsapp for international calls. A word of caution, Whatsapp may switch back
and forth between cellular data to maintain a strong connection. This could
leave you incurring unexpected roaming charges.
Connecting to public WiFi can also be risky
and can leave you and your data vulnerable to cybercriminals or hacks. Public
WiFi should be avoided if your device contains sensitive data such as bank
account information or passwords. If you are traveling for work, your employer
may have a policy against connecting to public networks.
Use a Portable WiFi Device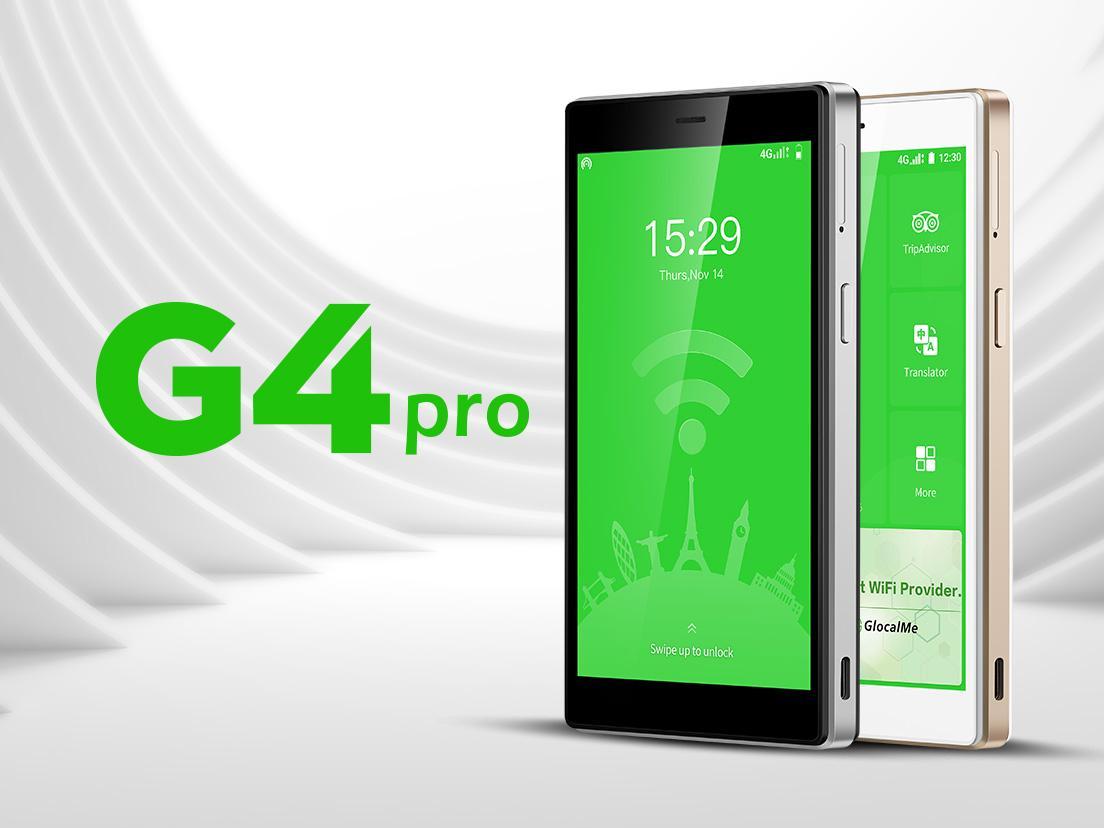 One of the most reliable and cost-effective
ways to access your data abroad is by using a portable WiFi device, also known
as a mobile travel hotspot. A portable WiFi device allows users to have access
to a WiFi network wherever they go. These devices are small (about the size of
a mobile phone) and can easily fit in a handbag or backpack. Because you aren't
connecting to a public WiFi network, you can feel confident that criminals won't
have access to your data. Using a hotspot or WiFi doesn't drain your battery as
quickly as when it's connected to a mobile network.
Connect with a Provider that
Travelers Trust
One of the leading innovators in the space is GlocalMe.
Our devices automatically connect to the best available mobile signal giving you immediate
access to your own private and secure WiFi network. What makes our devices
unique is our patented CloudSIM technology which makes your surfing experience
completely SIM-free. Better yet, you can simply track and purchase data plans
via the GlocalMe App which can be downloaded on your phone.
We have several different portable WiFi devices
to choose from giving travelers options that meet their needs and budget. Once
you have your GlocalMe WiFi device, you simply need to select a data plan. Coverage is available
in over 150 countries, so whether you are visiting just one country or on a
global tour, you can feel confident that you will have a connection wherever
you go.
If you aren't ready to commit to purchasing a
WiFi device from us, you can simply rent one for a low daily rate.
This gives you the data access you need and the ability to try out our products
before making a purchase.
Our team is here to help you stay connected.
No matter where you are travelling, we're confident that we have the perfect
data solution for your adventure. To check out our selection of portable WiFi
devices and data plans, visit our website or check out our FAQ (Frequently Asked Questions). You can alsocontact
the GlocalMe customer support team who will help guide you to the
right product or answer any additional questions that you may have.