The Best Weekend Getaways for Entrepreneurs
Entrepreneurs are notoriously bad at taking time off. Yet,
these are the same people that spend years of long hours, late nights, and no
recognition at all to finally see a glint of success. Not surprisingly, this
can make life extremely taxing and stressful. However, pushing hard rather than
taking time off can cause your business more harm than good. Many times, taking
a trip is the answer. Not a business
trip, but a vacation. The benefits of taking a vacation far outweigh the
seeming benefits of slaving through. In fact, taking time off to relax, refuel
and revamp can improve your mindset and in turn, your business. A vacation
doesn't necessarily have to mean an expensive two-week trip to Italy, it can be
an inexpensive simple weekend getaway to the nearest national park. Studies
have shown that frequent short holidays might just reap more benefits than long
holidays. Now, not every destination will suit everyone's needs. Some
destinations tailor to families, couples, backpackers, business professionals
etc. Thus, there are also destinations that are perfect for entrepreneurs.
When leaving your business behind for a holiday,
naturally there may be the slight concern of how to get WiFi on your trip. However, going for a
quick getaway shouldn't be a cause for any extra stress. In fact, with a GlocalMe mobile hotspot device,
you can get both local and international data packages, free from roaming that keep you
securely connected in even the most remote areas of the world. So, what are you
waiting for? Continue reading to get tips on the top weekend getaways for entrepreneurs
and the best travel WiFi!
Cancun, Mexico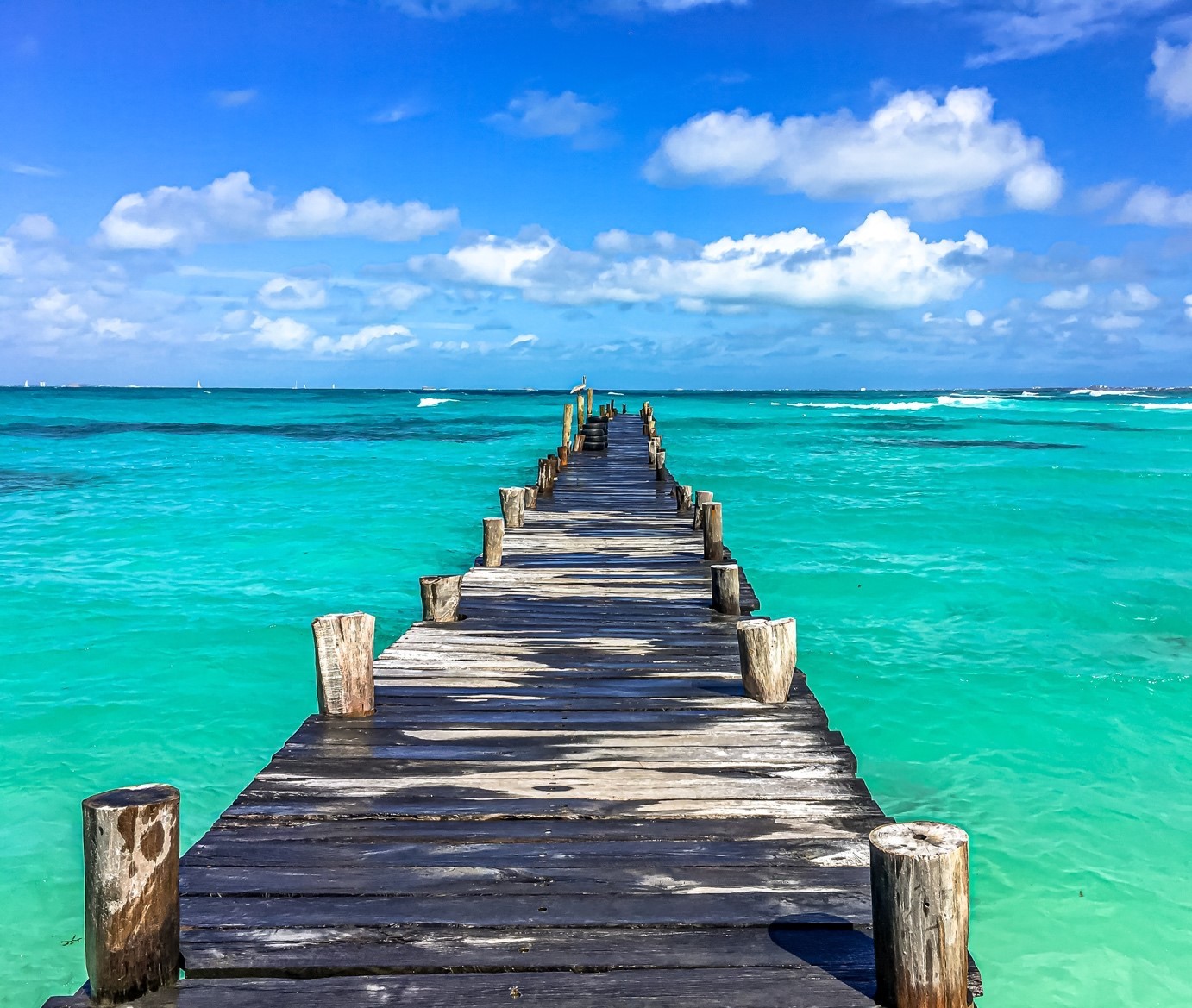 Is there anything more relaxing than sipping a
margherita at the beach? Only a short trip from Southern and Eastern states,
Cancun will leave you feeling rejuvenated in both mind and body. This paradise
destination is warm all year round with the best weather being in the months of
December to April. If you take a chance on weather, you can get yourself an
absolute bargain of the price on flights and hotels during off season in the
late Spring, Summer or Fall. The most budget-friendly way to target this
vacation would be to either get an all-inclusive hotel and thereby know all the
costs upfront or book a room-only at a hotel and live off local restaurants and
food stalls.
Cancun is not only home to some of the most beautiful
and free public beaches in the world but also has some remarkable historical
sights and adventurous activities surrounding it. When laying by the beach gets
old, some great activities around Cancun include:
Take
a day trip to Tulum and explore the ancient Mayan ruins,

Go
scuba diving along the Great Mesoamerican Reef,

Visit Museo Maya de Cancun, an Avant Garde style museum housing 400 artifacts from
Mayan history and culture,

Set
sail on a street taco tour through downtown Cancun.
If you want to check in on business and reply to
emails on your long weekend off, get yourportable WiFi out and check out the 30-day
3GB Mexico data package for the most convenient on the go WiFi.
Las Vegas, Nevada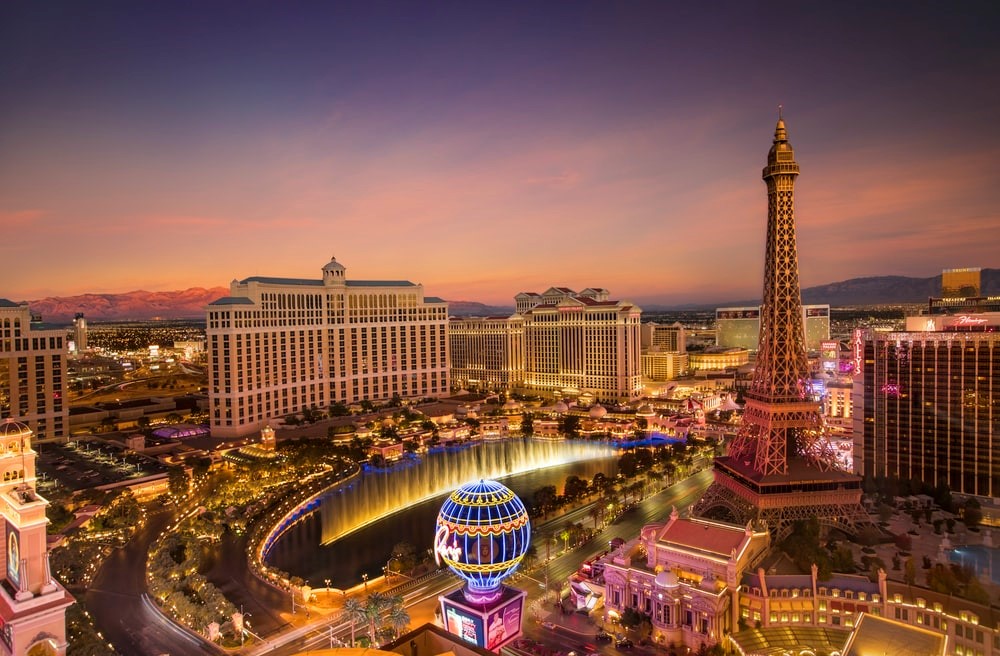 Occasionally what you need after a stressful work week
isn't a peaceful day at the beach, it's to completely let go and have fun. If
you want to be entertained, why not go to the entertainment capital of the
world! Las Vegas, famously known for its decadent casinos, posh hotels, wild
nightlife and over the top shows is sure to put an exciting spin on anyone's
life. On top of that, you might even gain some business inspiration from your
trip. Apart from the constant stimulation of creative neon signs, Las Vegas is
known to host many graphics, communications, and manufacturing events that you
could plan your trip around.
Now, this might sound like an expensive trip, but it
doesn't have to be. If you pick a hotel outside the heart of the action and
plan your trip during low season (February), and even opt for a vacation package
that includes flight, hotel and car rental, this trip will far from cripple
your bank account.
Although many of the hotels and streets in Las Vegas
are attractions on their own, here are our top picks for an exceptional
experience:
Walk
along the famous "Strip" and soak up the view of a night illuminated the
infinite chain of sparkling neon lights and music,

Gain
an insight into history and plan day trip to the Hoover Dam,

Check
out the unique museum of organized crime "The Mob Museum",

Go
big and prepare to have your mind blown at Cirque du Soleil,

Splurge
or don't splurge at the upscale Bellagio Casino and fountains.
For a weekend in Las Vegas where the hotel WiFi should
be readily available,a GlocalMe private mobile hotspot can keep you staying online for checking in on business and google mapping your
way to the Hoover dam.
Yellowstone
National Park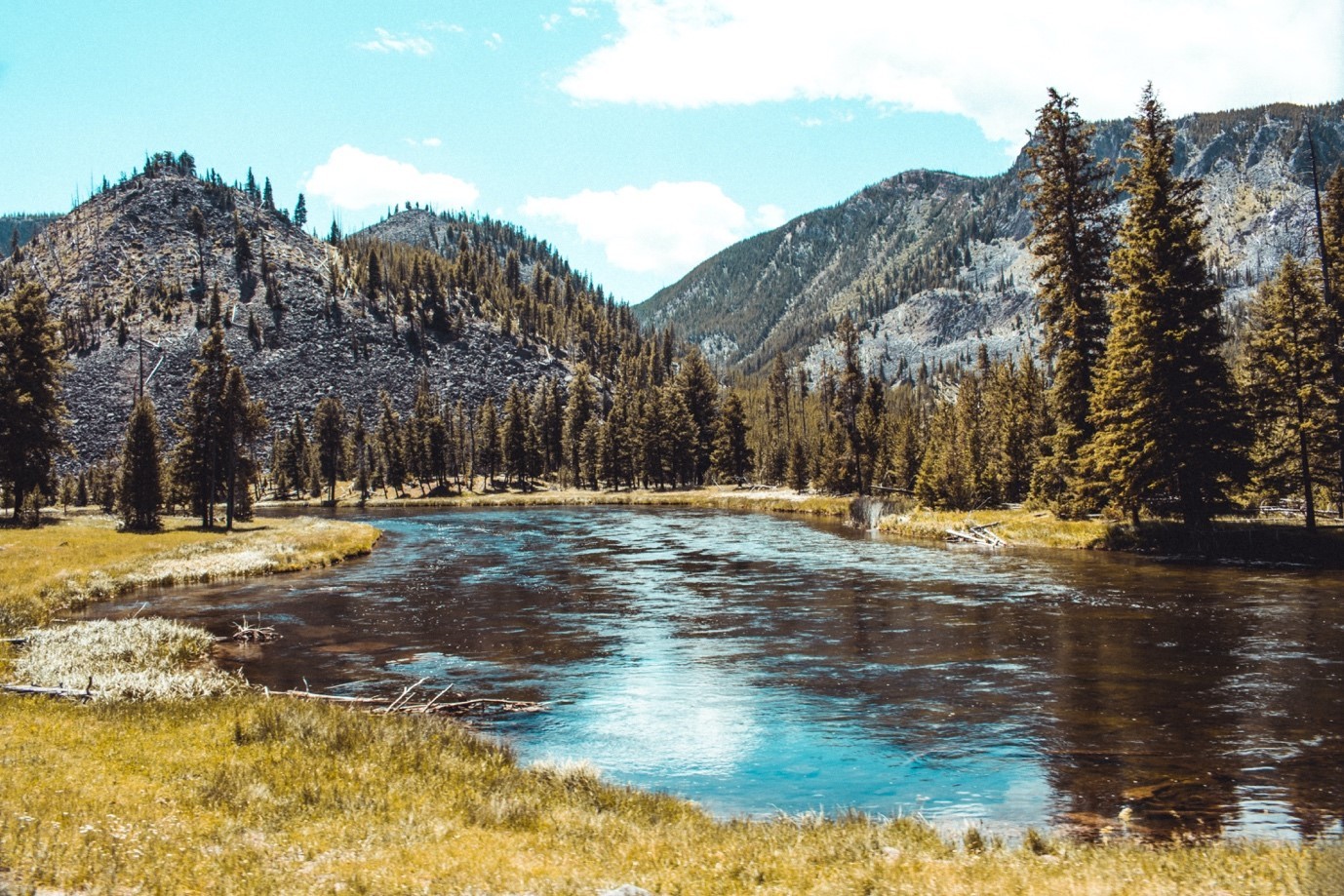 Sometimes you just want to get out of the concrete
jungle and see mountains again, mountains! The beautiful UNESCO World Heritage
Site "Yellowstone National Park" offers mountains and more. It harbors
incredible wildlife, beautiful flora, and dramatic peaks. A weekend trip to
Yellowstone is especially suited for entrepreneurs who strive to release pent
up energy and stress. It's like they say, exercising and spending time in
nature is a great stress reliever. Due to the pandemic though, National parks
have become increasingly popular and pricey destinations. Staying outside the
park and making trips in is good way to save on cash. Though, the campsites
within the park are stunning and totally worth the price, you may also opt for
backcountry camping. This would be one of the cheapest options, however,
previous camping experience is recommended.
Here are our top suggestions to make the most out of
your weekend trip:
Watch
the "Old Faithful" erupting geyser and the huge, colorful hot springs,

Gaze
upon the beautiful wildlife that exist in Yellowstone,

Get
your muscles pumping through a paddling or rafting trip,

Go
hiking through some of the most striking trails in the world,

Truly
immerse yourselves in nature by camping under the stars,

Learn
or improve your fishing skills and perhaps catch a rainbow trout,

Experience
the pink and yellow wall of the Grand Canyon of the Yellowstone surrounding 3
glorious waterfalls.
Now, the Yellowstone National Park is a place you'll
want to fill your Instagram with. As you'll most likely be spending 90% of your
time in remote nature, you may need more WiFi connection than you think. Who knows, you
might feel like streaming Netflix under the stars. One option is to charge your portable internet with the 30-day
10GB data package. If you plan on making your way to other national
parks in the next months though, the monthly
packages may be a more suitable alternative.
Montreal, Canada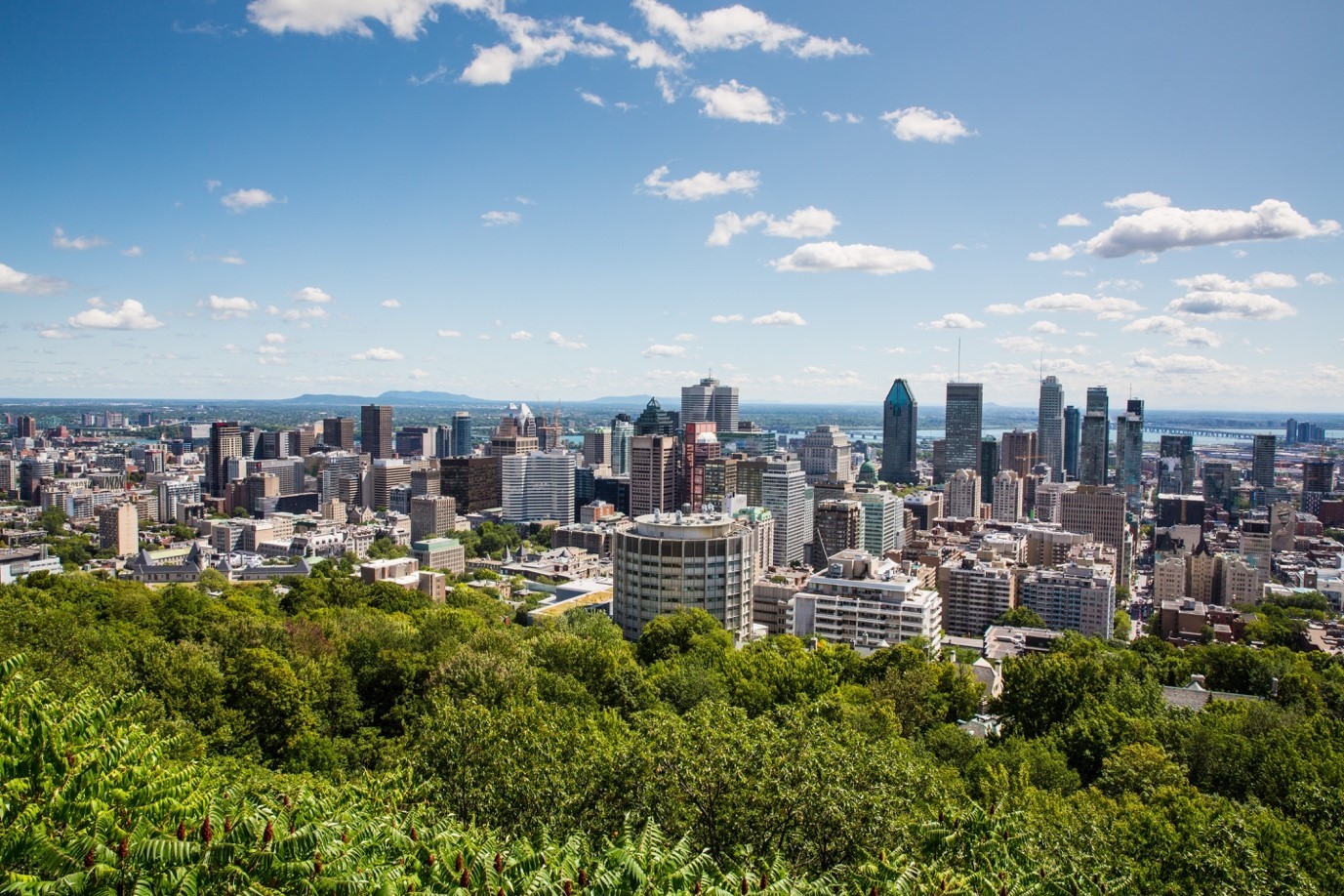 The importance of learning about different cultures
cannot be exaggerated when starting an international business. So, why not make
a fun weekend out of it? Montreal is the second largest city in Canada and is
easily reached through reasonable flights from many Eastern and Midwest states
in the US. The city, located in the province of Quebec is predominantly French
speaking and home to beautiful European Architecture and its own mix of
Canadian and French culture. This city is an international hub for art, design,
and fashion and as we know, diversity breeds creativity. So, if you're looking
for inspiration, innovative ideas, and to perhaps grow your connections while
on holiday to a beautiful city, this is the destination for you.
Montreal can undoubtedly be experienced on a budget.
The city is very accessible through its world-class public transport system and
is known to be in general, a very affordable city. The best things to do on
your weekend in Montreal include:
Stroll
up Mont-Royal for a breath-taking view of the city,

Visit
the historical site of Old Montreal,

Unwind
at a festival in Place des Festival,

Indulge
in the famous dish "Poutine",

Inspire
yourself with an outing to the Fine Arts Museum (Musée des Beuax Arts),

Catch
a break at one of the most beautiful Botanical Gardens in the world.
Montreal has one of the most ambitious free public
WiFi networks in the world. In fact, you might even have a constant WiFi connection whilst
strolling through the city. However, who wants to take the risk of a dropped
connection? In this case it might be better to settle for a budget WiFi option. Rent a GlocalMe mobile hotspot
device may just be what you need.
Costa
Rica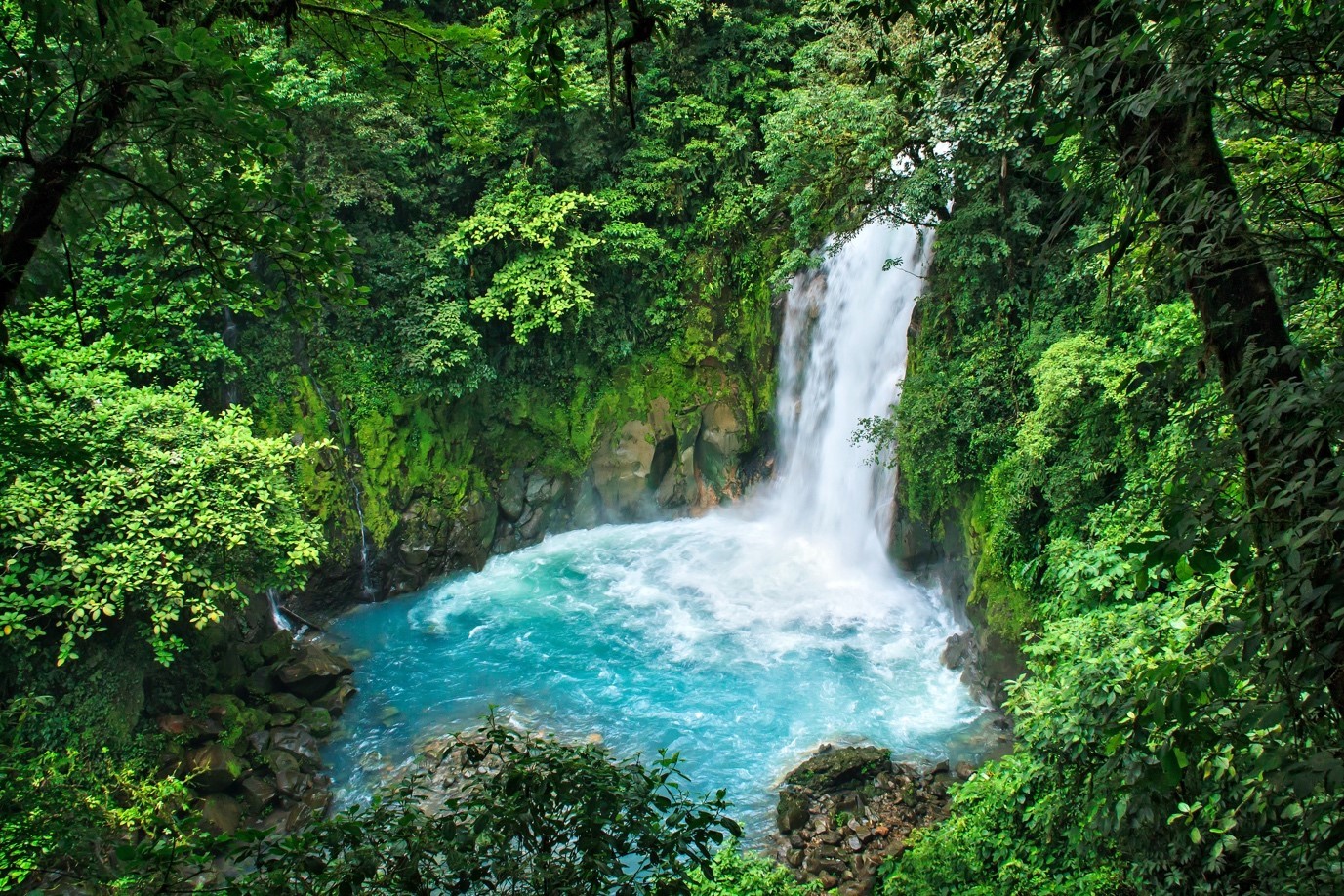 A tropical paradise only 3-5 hours away, who could say
no? Costa Rica is the ideal destination if you're looking for an adventurous
getaway. This beautiful island is incredibly rich in biodiversity, boasts
powerful waterfalls and volcanos, beautiful white sand beaches and has a
bountiful of exciting activities to participate in. On top of that, Costa
Ricans are some of the friendliest people in the world, happy to share their
traditions and culture with visitors. In fact, a recent study showed that many
Costa Ricans actually live longer and healthier lives than other people on
earth and it might have something to do with their philosophy pura vidameaning "pure life". So why not spend next weekend in Costa Rica? You might
just prolong your life.
With only a few days to explore and a bountiful of
activities to take part it, strategy is key. Here, we've narrowed down some of
the must-see sights when in Costa Rica:
Hike
the active Arenal Volcano,

Chase
La Fortuna Waterfall and cool down with a swim,

Brave
through tight chambers of the Venado Caves,

Learn
about your best friend coffee, during a Coffee plantation tour,

Zip
line through lush green forests,

Go
rafting on the rio.
With so much time spent in nature, wireless internet is
essential. The 10GB 180-Day
Package for Global BIZ on the GlocalMe personal
hotspot may an excellent option for those who want to live in the moment
but want to stay connected to friends, family and collogues and without the concern of cost wasting as you
can enjoy the Internet service in the next trip.
Are you ready to take
that much-needed break and book your weekend trip?