Homeschooling becomes a popular choice for parents rethinking the way their kids study thanks to the pandemic and lockdown; Surely, it is only available for those who can have a stable Wi-Fi connection as staying connected to the world is still important. According to research conducted in March 2021, there were an estimated 4.5 to 5.0 million students home-schooled in the states. Trends of working from home and pandemic restrictions are clearly the two main reasons why lots of parents decide to let their children study from home. Although schools are gradually opening up again in the states, homeschooling is expected to continue well even over the pandemic. With the increasing number of fresh homeschooled parents, in this article, we will share some tips on how parents can make the most of homeschooling, and also find a balance between work and homeschooling. Remember homeschooling can be fun, exciting, and motivating even during the pandemic.
Working from home while keeping your children busy
One of the key challenges for homeschooling parents is how to reduce the number of interruptions by their kids so that the parents can actually get on with working. Imagine that you are in an important meeting with the bosses or clients, and you hear your children screaming or throwing stuff next door. Undoubtedly, you won't be able to concentrate on your work, instead, like every caring parent you will want to check on your children right away. Over time, it can be a pain in the neck when children are too
reliant on having their parents next to them. Also, Failure to work independently is surely not good for the growth of children. One way to keep your children busy is to sign your children up for online courses which can kill two birds with one stone. Asking what your children are interested in and putting one or two online courses into their study schedule that they love, can allow children to work independently and stay focused. Meanwhile, knowing your children are in an online community and taught by professionals, parents can concentrate on their work as well. In order to make it happen and turn it into a sustainable routine, having a stable Wi-Fi connection is crucial. However, it is no secret that the internet network is terrible in the US, and notorious for unequal internet access.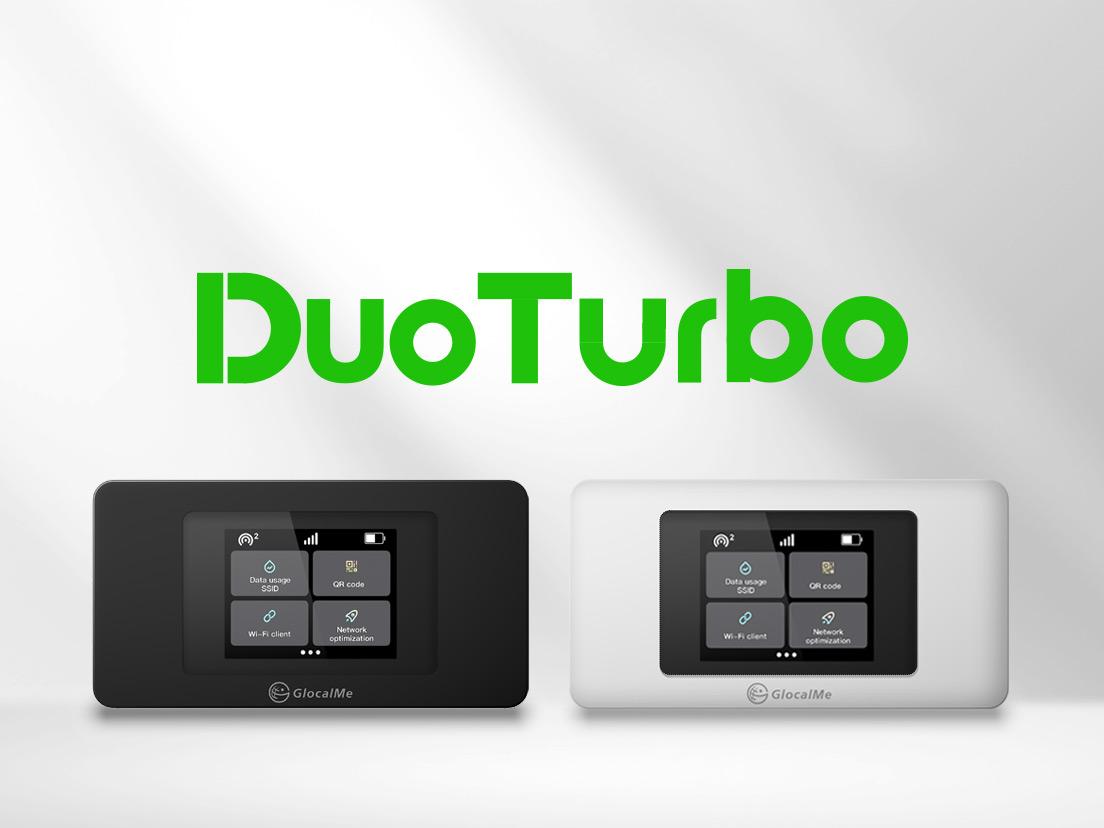 Unfortunately, a lot of areas in the US have poor internet access that fails to provide a smooth network, not to mention high-speed Wi-Fi.  The Federal Communications Commission estimates that 19 million Americans don't have fast home Wi-Fi. Not being able to stay connected makes it difficult for children to study remotely, and also it is easier to cause them to panic and lose interest in learning. Imagine children are unable to hear the instructor clearly and participating in the online community will definitely blow their self-confidence. Likewise, having an unstable home internet can slow down parents' day-to-day performance at work.
If you are facing the same situation, the best solution is to get a high-quality portable WiFi service.GlocalMe is a mobile data connection solution brand that helps users across the world to access mobile internet data more efficiently with a range of their own hardware and software products. They strive for enabling the best user experience on various increased-intensity online services requiring a stable and high-speed data connection. GlocalMe provides lightweight and powerful portable
Wi-Fi devices that ensure stable and fast-speed internet anywhere and anytime. In the case of homeschooling, with a dual modem, Duo Turbo will allow you to have
one modem in operation while the other is always on standby to provide backup. Truly, DuoTurbo would be more than enough to handle any cluttered and diverse environment, giving you only the best connection and roaming service so that your children can study free and easily.
Say hi, and meet up with the other homeschoolers!
Unquestionably, pandemic restriction in encouraging self-quarantine and social distancing becomes a barrier to children's growth. So it's important to form a
homeschooled community, encourage your children to say hi, and meet up with the other homeschoolers! The closure of schools, educational organizations, and
activity areas, cause children to lose a normal and happy study experience.
Even worse, the unpleasant social distancing from the community leads children to stress and anxiety. Gathering homeschooled children from your community and
planning ahead for fun activities to do together can improve the whole homeschooling experience. The goal here is to build up a support group for both the parents and children. It's no easy job to pick up the duty and responsibility to self-educate your children despite the fact that parents are going through lots of stress and anxiety from work or social life. For children,
homeschooling is great as they will have more say in what they want to try and learn, it is also true that homeschooled children have fewer opportunities to interact with their peers since they spend the majority of time at home.
The lack of socialization may not be good for their development of social skills and even mental health. It is important to form bonds with others their own age so that children can share thoughts, do creative things, and make memories together. Parents can gather the homeschoolers in their neighborhood and plan for group activities like e-book club, watching science shows/movies on YouTube, etc. It's good to bring your children out of your house and spend time with their peers. It would be a great
idea to set up the classroom in an outdoor environment, parents can move their classroom to the backyard, set up an outdoor cinema, spread out a rug on the
grass, and play some educational shows there. The relaxing atmosphere can surely bring the children a better learning experience, by switching the environment, can also boost children's interest in learning new things and engaging with new friends. Don't worry about your home internet network that might not be able to support your backyard plan, DuoTurbo, the portable wireless internet is going to make sure your children have the best time with their friends with smooth movie playing. The device has 12 hours of battery life, so it can provide a stable Wi-Fi connection so that the children can enjoy educational shows/movies smoothly. Meanwhile, parents can spend time together to chat and exchange experiences.
Family field trips and take learning beyond the usual study hub!
Last but not least, the best part of homeschooling is that parents can choose the desired pace and approach of teaching, they can make sure their children are able to follow and achieve their set goals, so make homeschooling fun, and take learning beyond the usual study hub! With the trend of working from home, parents also have a more flexible working schedule, which means they do not need to be trapped in the office Monday to Friday. Parents can plan for family field trips and bring their children to explore nature more easily and often. By switching to the study environment occasionally, it offers them a different experience than sitting at home all day long and studying vapidly; and it will, definitely, bring a spark of joy to children. Thomas Fuller once said that "He that travels far knows much". Indeed, going on field trips give children a chance to see and learn new things, it will open their horizon. Going to the national parks, nature walks or camp out would be some good field trips ideas to consider. Moreover, having family field trips can form strong and deep bonds between parents and children, and fade out the feeling of parents as only the authority figures. It is crucial to be able to build a friendship between parents and children. It improves not only the relationship but also develops trust, compassion, and respect along the way. Due to the "work from home" arrangement in most of the companies in the states, it gives high flexibility to parents to work anywhere they preferred, surely it sounds like parents can then take their kids on field trips anytime. However, they will still need to stay online and take care of their work while traveling, having a mobile hotspot device would be a lifesaver. DuoTurbo is able to provide pocket-size wireless internet with no SIM card needed, you can bring the Wi-Fi device anywhere and anytime. It guarantees to provide a stable le wifi connection at a cheap price.
Get your own DuoTurbo now it is only $169.99, with a gift of free 1GB global data and 8GB North America data. With the device in your hand, free and easy to plan your trips with the kids wholeheartedly without worrying about other small but important details.
The benefit of homeschooling is obvious and works well during the COVID-19 pandemic, parents and children can enjoy a tailored working and studying schedule by choosing a hybrid learning approach, blending online courses in children's study timetable is a good way to keep their children busy so that the parents can actually focus on their work. Second, forming a homeschooled community is important for both parents and children. Through planning and doing activities as a group, children, can practice their social skills and develop friendships with people their own age; parents, can share their experiences and support each other physically and mentally. Lastly, having family field trips can improve the connection between parents and their children, most importantly, integrating field trip on a regular basis offer children a unique learning experience. Giving children an opportunity to observe and learn from the real world. The above tips would definitely help parents make the most of homeschooling but the premise is to have a reliable Wi-Fi provider.GlocalMe is a trustable mobile data connection solution brand dedicated to providing the most convenient and stable on-the-go Wi-Fi to keep your internet always connected anywhere and anytime. You can learn more by visiting the GlocalMe official website or get your Duoturbo, the dual-modem mobile WiFi hotspot now.